Date:

11th September

Posted by:

Mrs Perrin
Victorian Hook Day
We had lots of fun on our hook day pretending to be Victorians. Miss Perrin greeted us at the door ringing her school bell to say that our school day had begun.
First we were given rags and we had to work to make the building clean.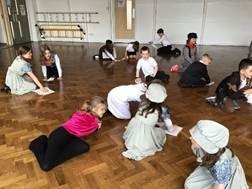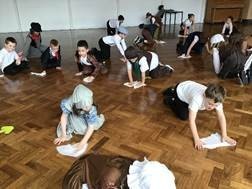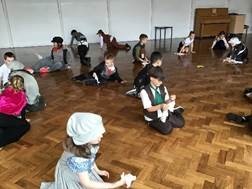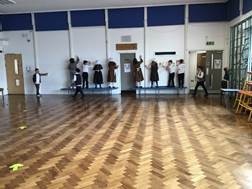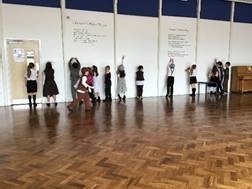 Then we lined up outside the classroom and we paid Miss Perrin a penny for our education.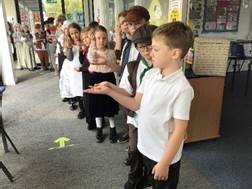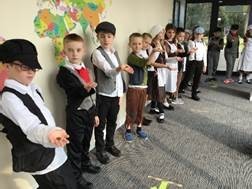 In the classroom we practised handwriting and practised out times tables. We then went for our morning constitutional.
The boys had to march like soldiers and the girls had to walk with 'like ladies'.
Then we went out to play. Victorian children liked to play with hoops and sticks, they also liked to skip. We had a go at both of these but it wasn't easy!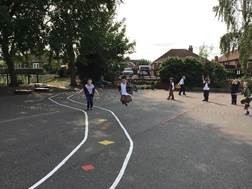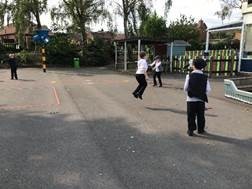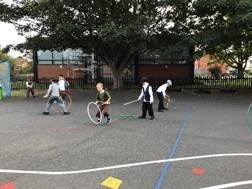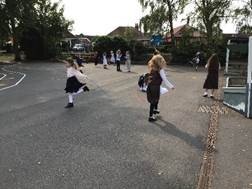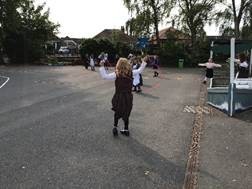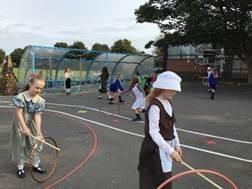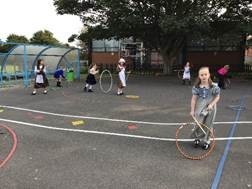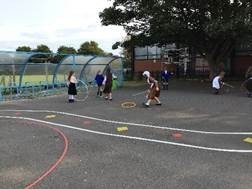 Life was so bad for Victorian children you can understand why they looked miserable as their lives were so bad.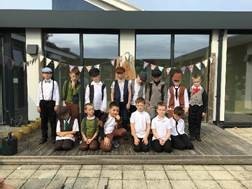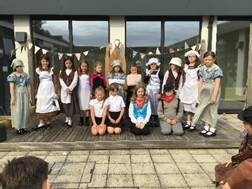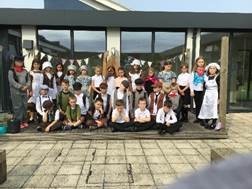 It's a good thing that we were only pretending to be Victorians because we had lots of fun!!