Date:

22 November

Posted by:

Miss Perrin
French Cafe Experience
As the Year 4 children have loved learning to speak French so much, we decided to have a chance to practise our skills and open a French Café for the KS2 children to enjoy.
First we had to create a menu and add some useful phrases which would help the children to order food.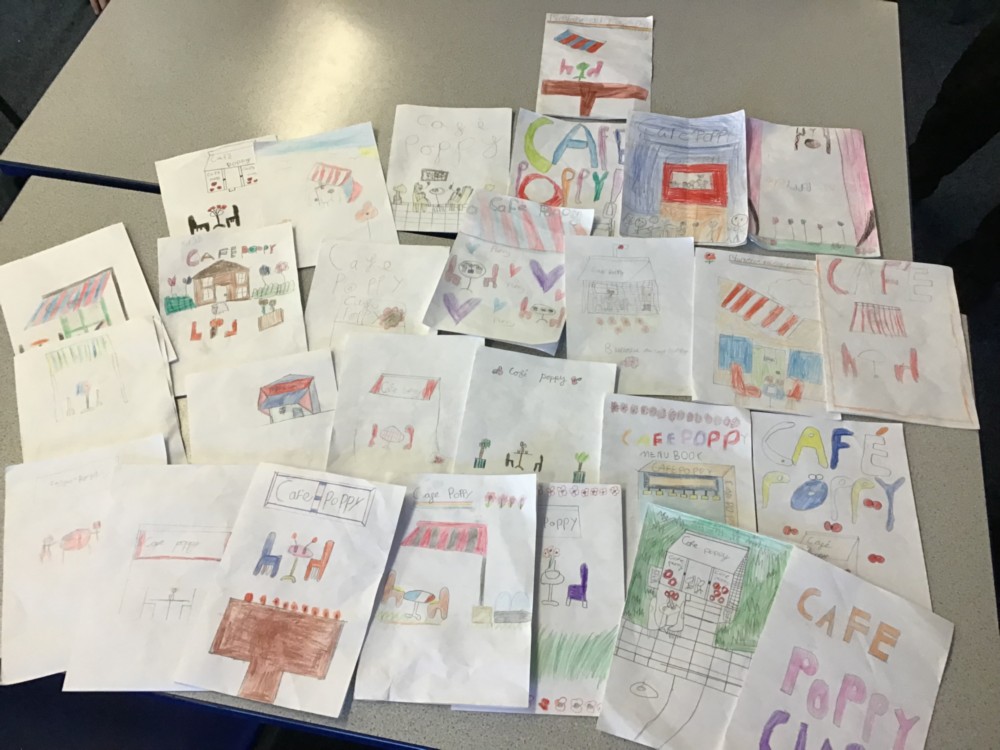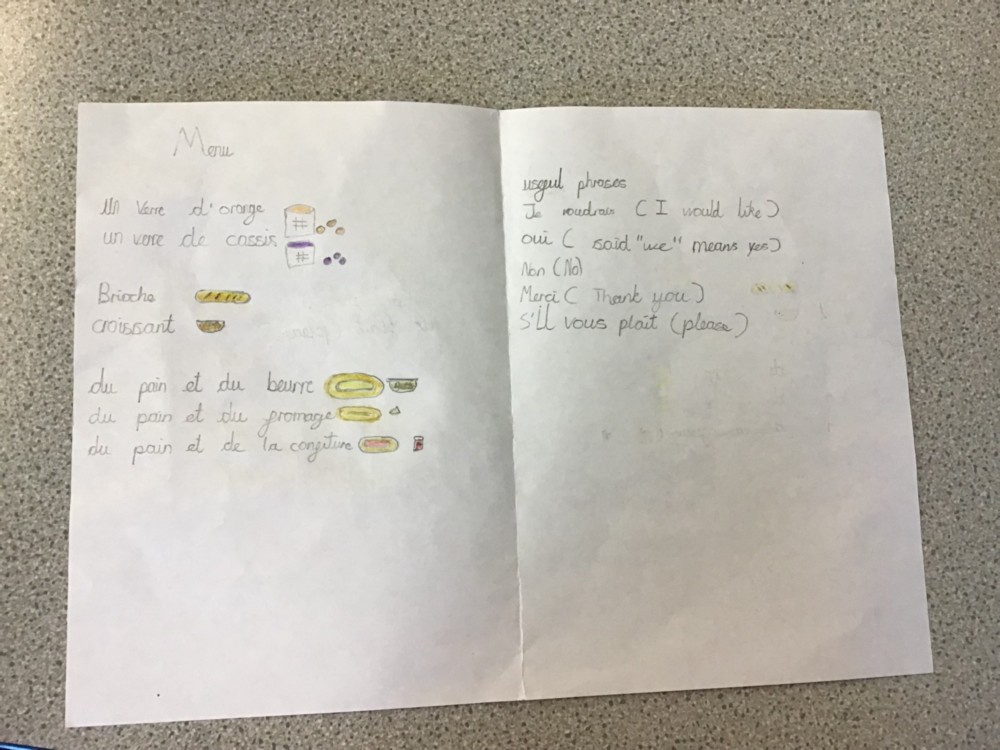 We had some French foods for the children to try – Brioche, Croissant and Baguettes with butter, cheese or jam and orange or blackcurrant to drink. Then we got our classroom ready for our clients by arranging the tables, putting on table cloths and decorating the tables with candles and decorative stones. With a bit of French music to create a cosmopolitan atmosphere we were ready for business!!
Each client was served by their own personal waiter who greeted them, guided them to their table and took their orders.
The Year 4 children were very busy taking orders, serving food and then washing up afterwards. The atmosphere was great, the children had fun practising their French and it allowed the children a chance to try different foods.
Our clients gave us lots of positive comments:-
"I thought it was lots of fun"
"I thought it was exciting to have my own personal waiter"
"The waiters were lovely and the food was great"
"I likes the restaurant because it had table cloths and decorations"
"I loved trying new foods and the role play"
"The menus were very helpful as they had pictures to help"
"Great service and loved the atmosphere"
"Year 4 tried really hard with speaking French. It was lots of fun"
"I liked having the chance to speak French and I was praised for speaking back to the waiters in French"
The Year 4 children enjoyed the experience too:-
"I felt like an actual waiter"
"I liked having more experience speaking French"
"I liked serving people"
"I liked eating the food at the end"
By the time the children had served the other Key Stage 2 classes, done 3 lots of washing up and cleared away they were exhausted…….but they weren't so tired that they couldn't finish off the rest of the food!! It was a lovely morning.
---