News and Reminders
'We are far more united and have far more In common than that which divides us' Jo Cox
On Friday 16th June 2017 we will be holding a coffee morning as part of the national event organised in memory of Jo Cox and what she stood for. Recent tragic events in Manchester have also touched the pupils at our school and we feel it would be a positive way to recognise the importance of all communities working together.
Please donate a cake (nut free) if you can and pop alone from 10am - 11.30am on the 16th June to help ensure this important message is one we support at Stanford. We will be also creating a 'What We Love' wall during the morring as a chance to remind ourselves of what we have In common and share what we love about where we live.
Please check out the report in the Grimsby Telegraph (May 11th) regarding Stanford's success in being awarded the 'Quality Mark Award' from the national education charity 'Achievement for All.' We are all delighted with the recognition regarding the positive relationship with parents, the early intervention and quality provision in place and the positive impact on pupil outcomes. Well done to Miss Wilson and the Foundation Stage team.
Last term Barley class wrote letters to local companies to see if they could help us in our quest to raise funds to buy a new Maths resource called Numicon. We have had some fabulous responses and donations that will be enabling us to buy these new resources. We would like to say a huge thank you to:
Marshalls BMW, Cristal Global, Auto Trail, Total LOR, MKM Builders, Danny Robinson Joinery, Ocean Blue Logistics and The Wolds for their kind donations.
Take a look at the Thank you video we created.
Sticker Days
At Stanford road safety and healthy choices are important to us. Pupils and community members help make our monthly 'Sticker Days' a real success. Well done to all the families who chose to walk, bike, or scoot to school. We really appreciate the families that choose to park safely either in the Stanford Centre or nearby car parks to ensure congestion at Stanford is reduced. Pupils really enjoy the fresh air in the morning and knowing they can come to school safely. Thank you for your support especially to the Governors, Community Members, Parish Councillors, Connor ( Head Boy,) Abi (Head Girl) and staff who give their time to support this event and help give out the stickers!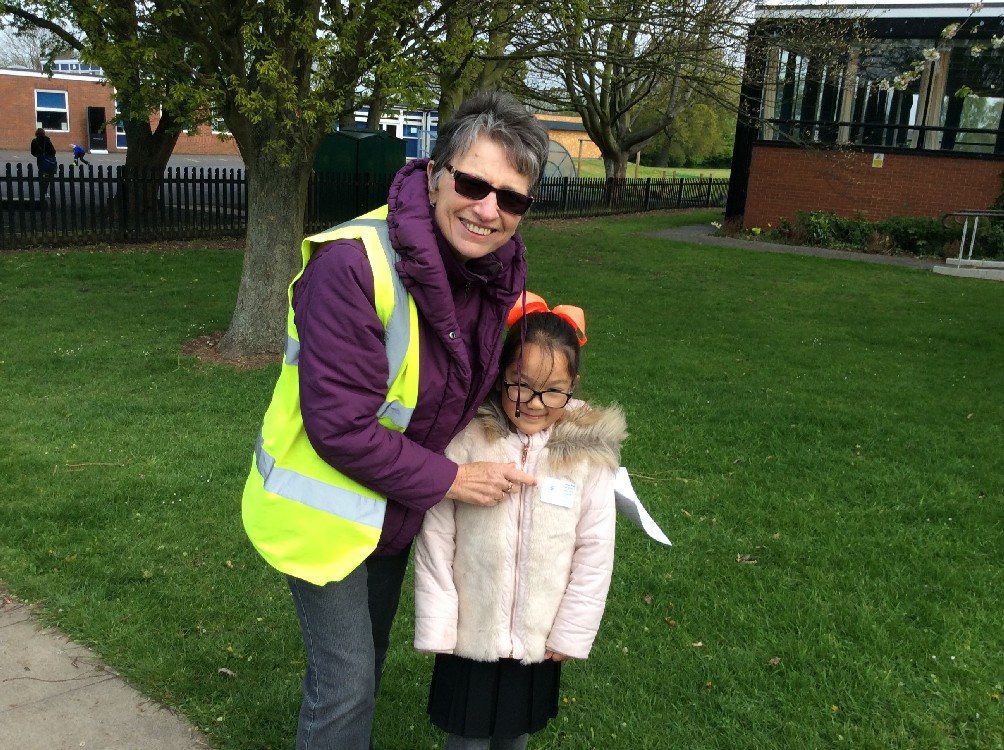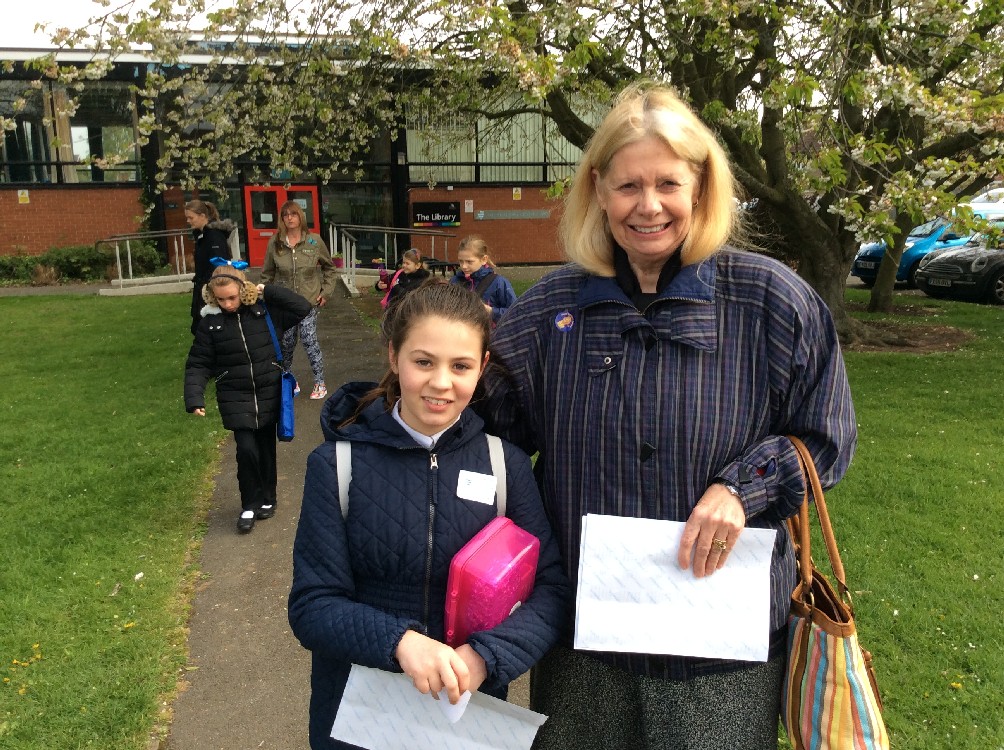 Maths Challenge 7 April
Here are our latest Maths Challenge Winners who created square number patterns!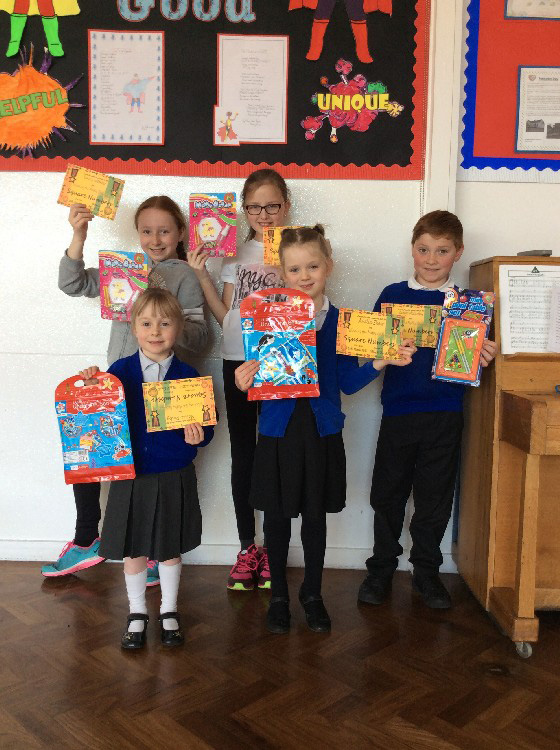 International Day of Happiness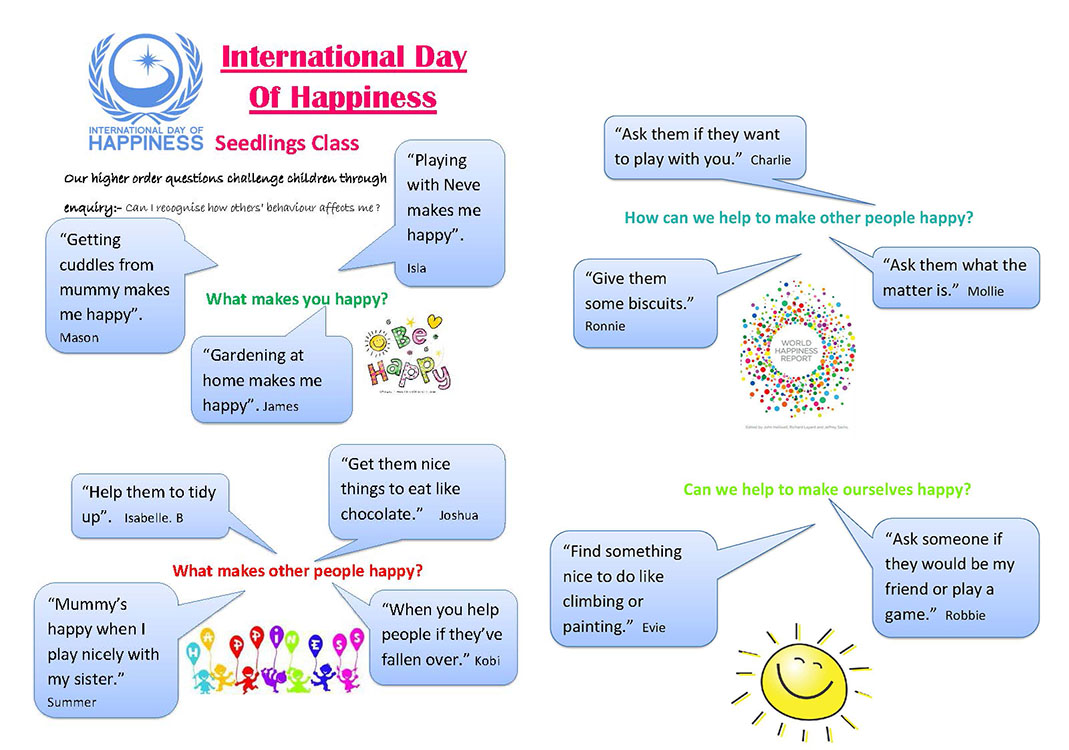 Find out more about our Breakfast and After School Clubs in our Extended School Provision Newsletter
Breakfast Club
Stanford's Breakfast Club will continue for 5 mornings per week.  Please book places through the school office. The club continues to offer healthy choices of breakfast such as cereal, fruit and toast, along with a fun, physical activity such as dance, skipping or football.
School Nurse
The school nurse now has a duty line between 3-5pm. Parents can contact the nurse on 01472 323660 in order to gain advice and support.
You can find out about the work of our Learning Mentor, Marina Cawley in our Learning Mentor newsletter.
We are really proud that our recent Ofsted Inspection confirmed what everyone has been working hard to achieve, with an overall rating of Good for our school. You can see a summary of their findings in our letter to parents, or read the full Ofsted report.
You can find more stories in our News section.