News and Reminders
New Term
The new term is off to a great start. The pupils looked very smart and are enjoying their learning.
Please may we remind you that the playground is supervised from 8.45am so please ensure pupils do not arrive until then (unless they are attending The Club.)
Also please be aware that we have building contractors on site and scaffolding is around the building – we are having a new school roof.
Thanks
Letter to Theresa May!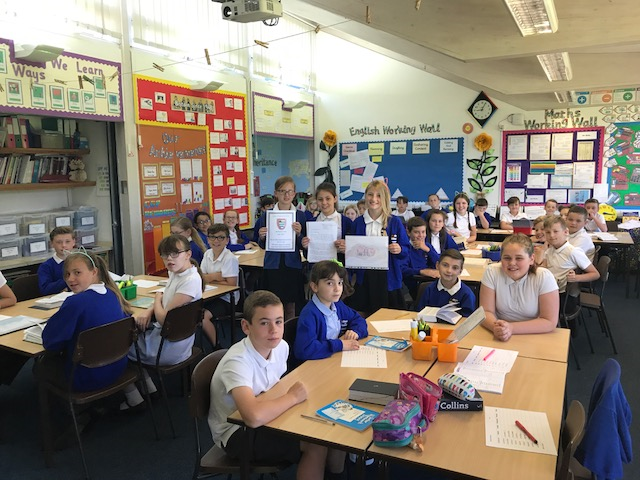 Barley class recently wrote inspiring, thought- provoking poems based on three words; love, hope and unity. After showcasing these at our recent Get Together event, in memory of Jo Cox, Mrs Smith, Governors and staff felt that these poems were too brilliant and needed to be sent to our Prime Minister Theresa May. Abbie and Sophie have written a wonderful letter explaining what Barley class have done and also their thoughts and feelings. Alysia has also made a logo representing these three words. Truly inspiring for others to see. We hope we hear a reply from Theresa May!
International Day of Happiness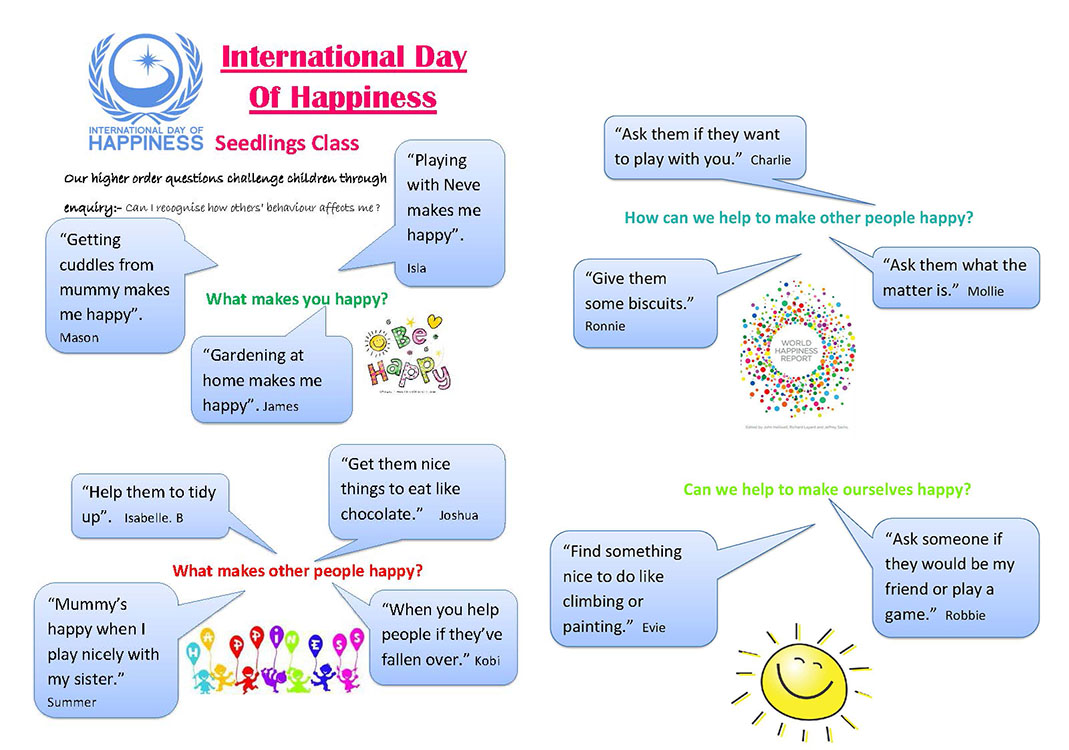 Find out more about our Breakfast and After School Clubs in our Extended School Provision Newsletter
Breakfast Club
Stanford's Breakfast Club will continue for 5 mornings per week.  Please book places through the school office. The club continues to offer healthy choices of breakfast such as cereal, fruit and toast, along with a fun, physical activity such as dance, skipping or football.
School Nurse
The school nurse now has a duty line between 3-5pm. Parents can contact the nurse on 01472 323660 in order to gain advice and support.
You can find out about the work of our Learning Mentor, Marina Cawley in our Learning Mentor newsletter.
We are really proud that our recent Ofsted Inspection confirmed what everyone has been working hard to achieve, with an overall rating of Good for our school. You can see a summary of their findings in our letter to parents, or read the full Ofsted report.
You can find more stories in our News section.