News and Reminders
Founders Day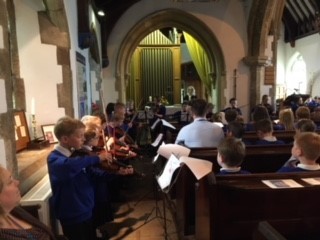 What a wonderful Founder's Day – it is so special for the community to come together to celebrate Stanford School's birthday! Thanks you to Mr Lingard and Mrs Brumfield for supporting the assembly in the morning and to Rev Pam for leading the Church service at St Margaret's. Our pupils spoke about the special heritage of our school, their reflections of Stanford and their hopes for the future. We were so proud of the singing and viola group. The high tea was also beautiful with over 60 guests enjoying the day.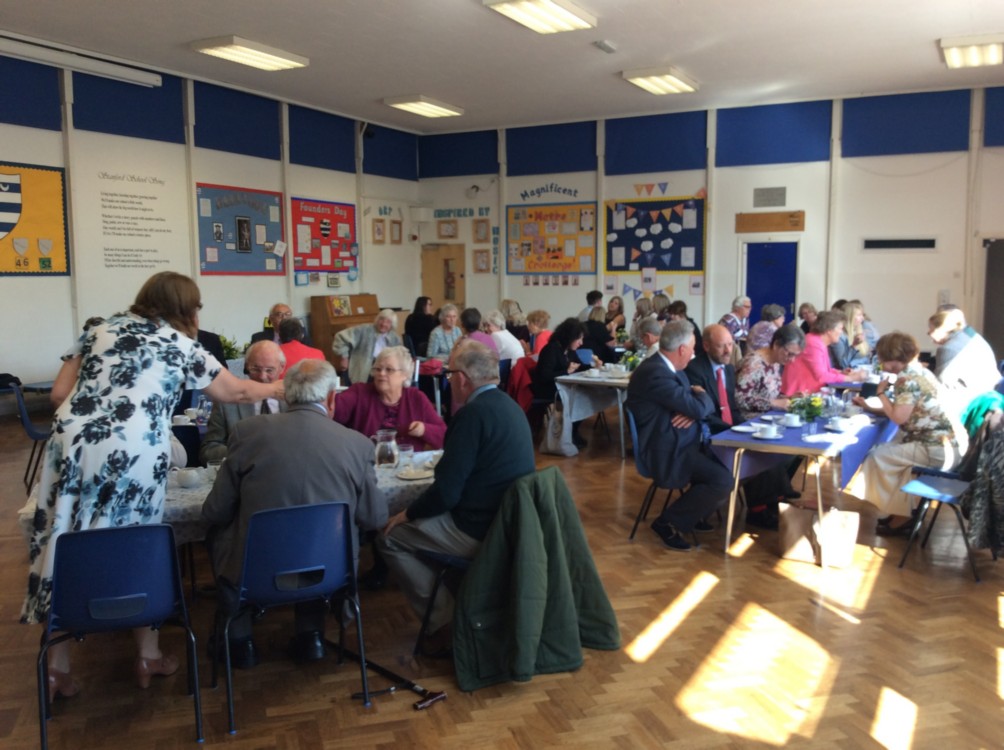 Happy Founder's Day to Everyone at Stanford School! 24 May
In May every year, we learn about our rich heritage and the Founder's of our school; Sarah and Philip Stanford. KS1 children have a special assembly in school and KS2 children take part in a wonderful service at St. Margaret's Church. To find out more about the history of Stanford School, please visit our Heritage page.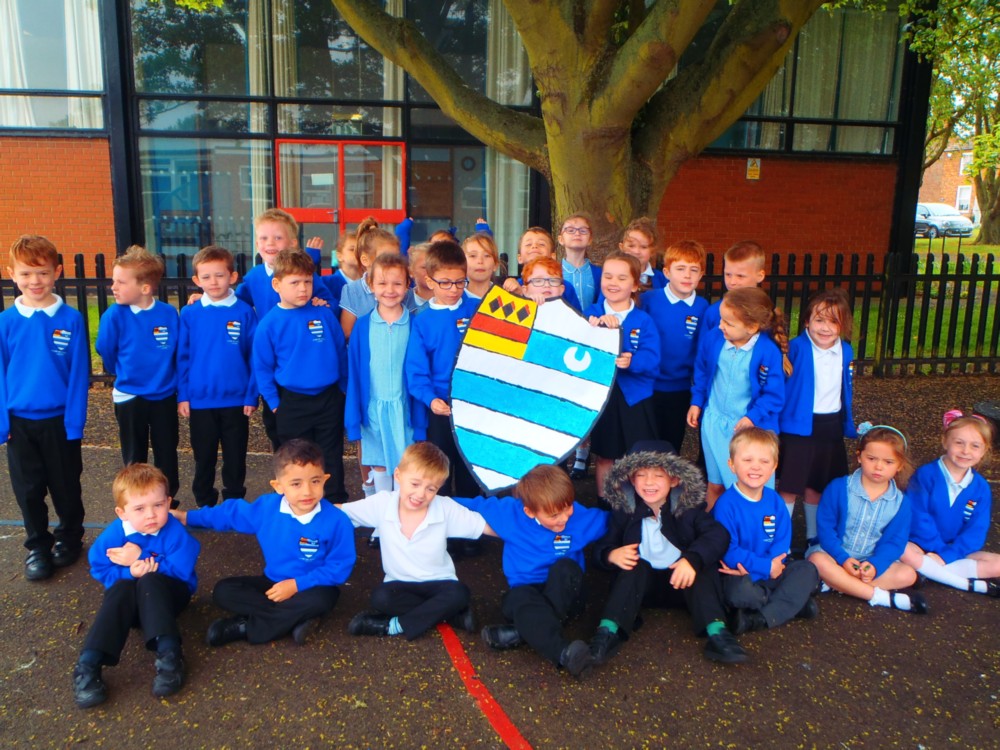 Sunflower Class are singing 'Happy Birthday Stanford School, 288 today!'
To celebrate the legacy of The Stanford family, every child in the school has helped to create The Stanford Mosaic. Many thanks to The Stanford Trust for sponsoring this worthwhile project.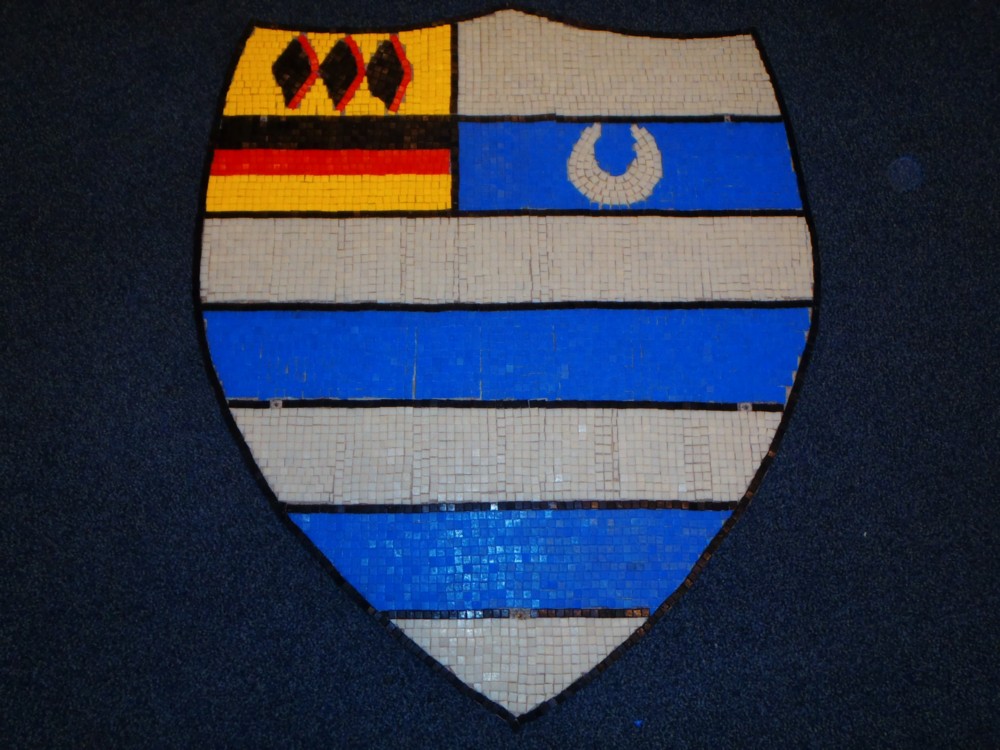 Royal Wedding Celebrations 24 May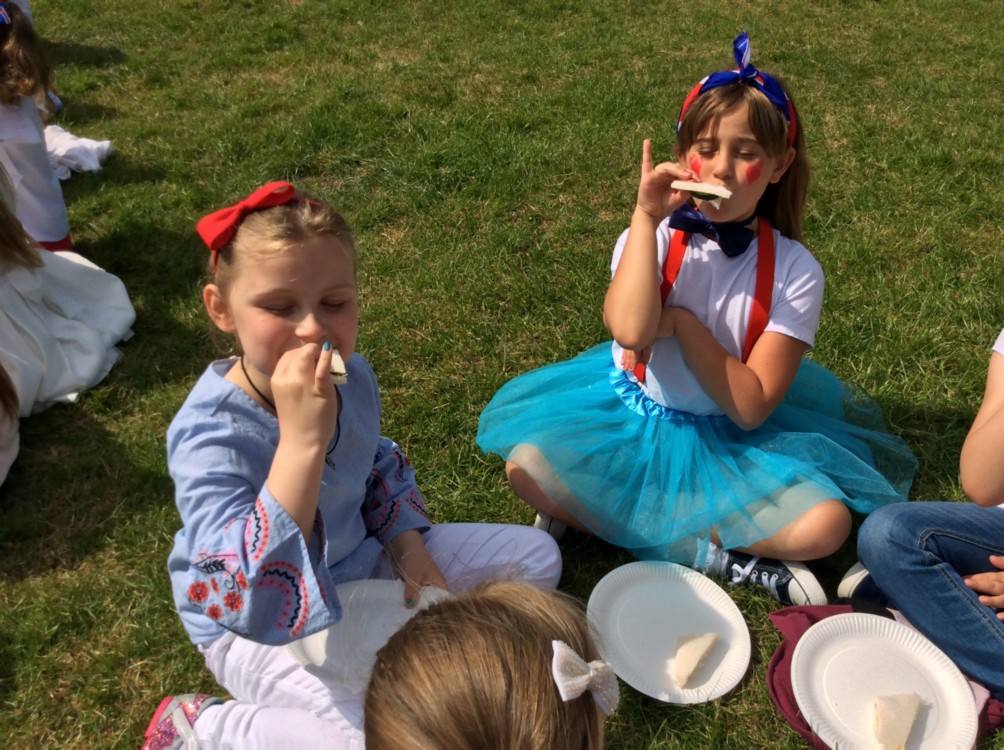 What an amazing atmosphere at our Royal Wedding celebrations today – we had dainty cucumber sandwiches, lashing of fruit juice and tasty cakes. Children wore party clothes and red, white and blue! Thank you to all the pupils who entered the competition – winners are being announced this afternoon. Big thanks too to all the staff and pupil helpers for their work in organising the event and to Pupil Voice for planning the activity. All pupils received a commemoratory book mark too to celebrate the special day.
Our best wishes to Prince Harry and Meghan for their big day tomorrow! You can see more pictures on our SMSC page.
Hair Cuts for the Little Princess Trust
Well done to Daisy and Scarlett – they have raised funds for the Little Princess Trust. Lots of family and friends gathered in the Stanford Library to support them as they had their special hair-cuts.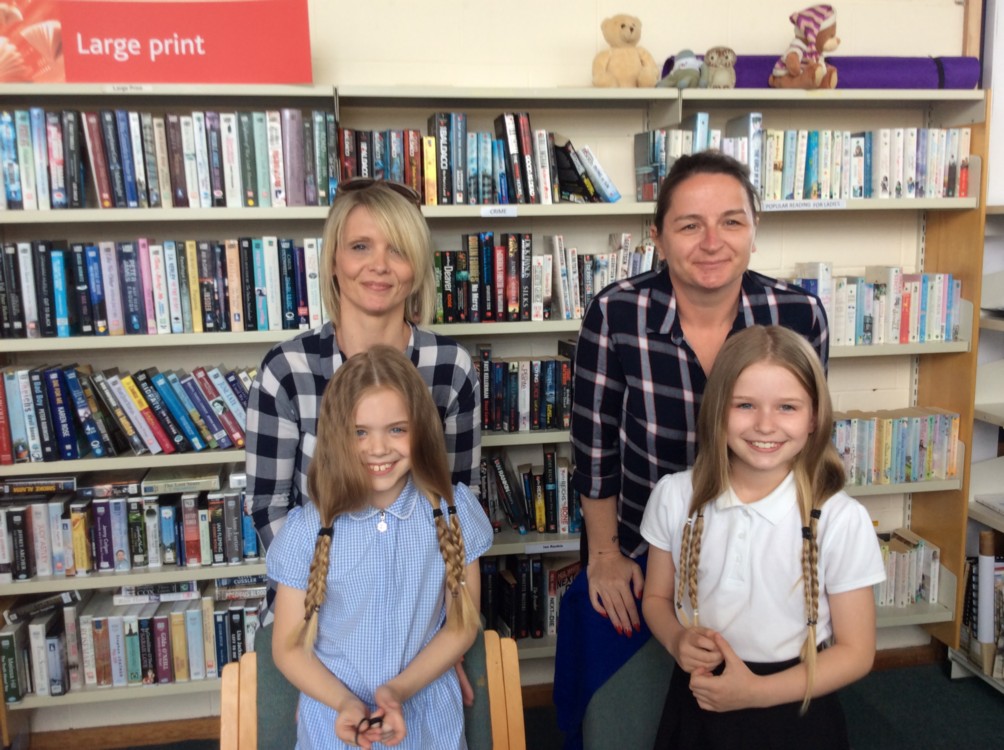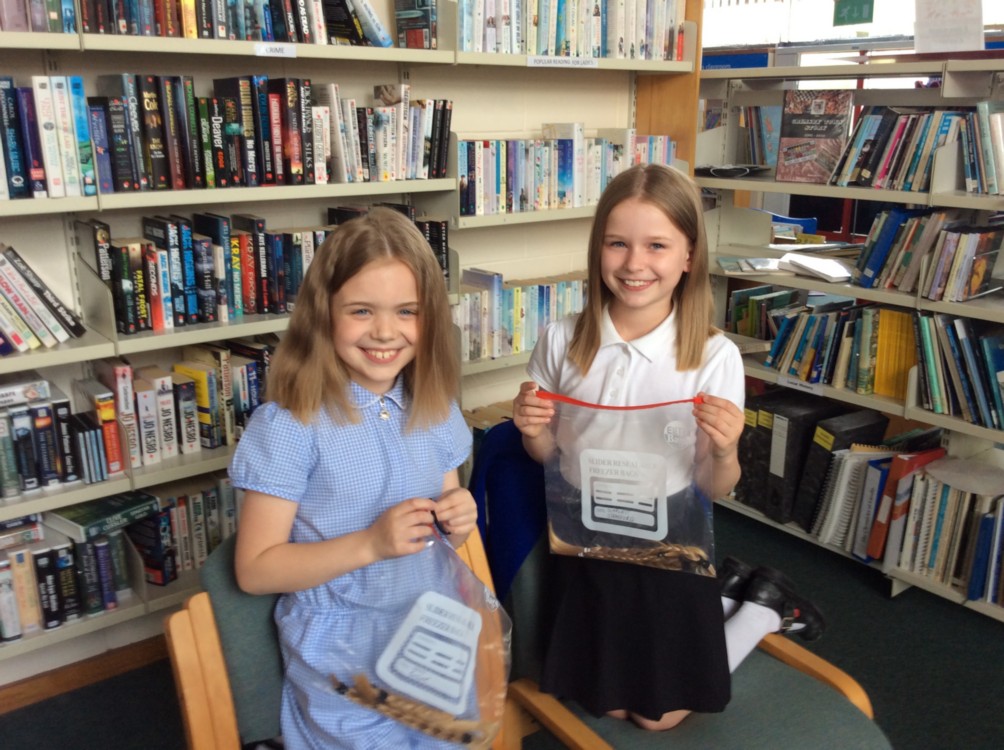 CARE 10 May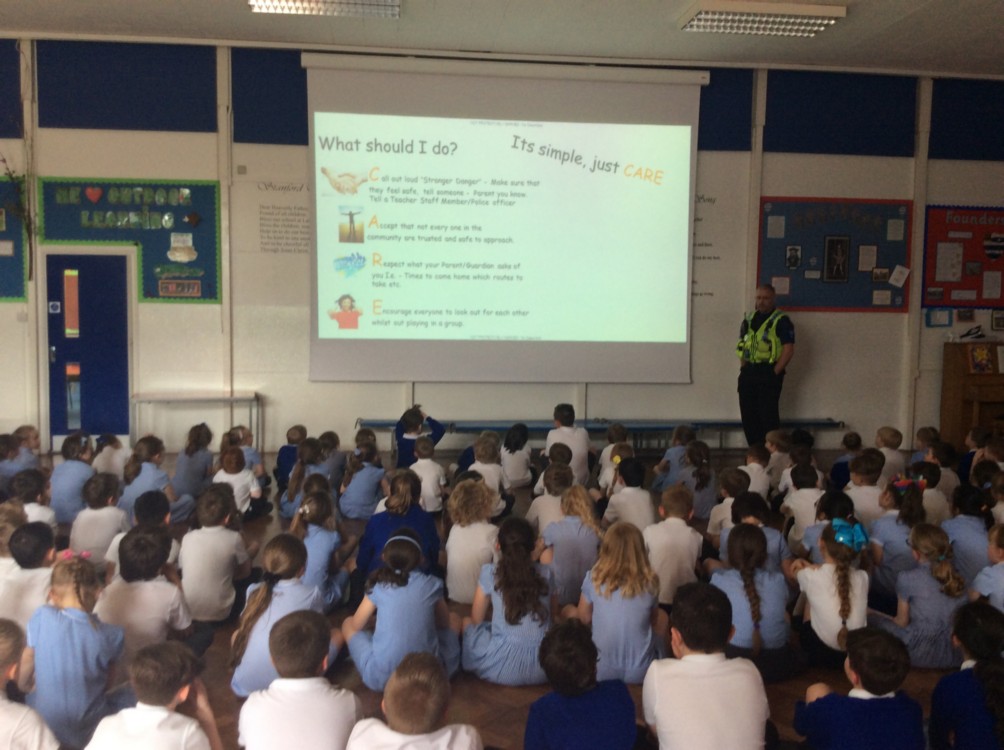 Thank you to PCSO Marc Ireland who led an important assembly in school about 'Stranger Danger.' All the pupils listened to the good advice and will remember to C.A.R.E
C - Call Out!
A - Always remember to not go with someone you do not know!
R - Remember to not talk with strangers!
E - Everyday at least one child gets spoken to by a stranger!
Rev Pam and Mr Lingard 27 April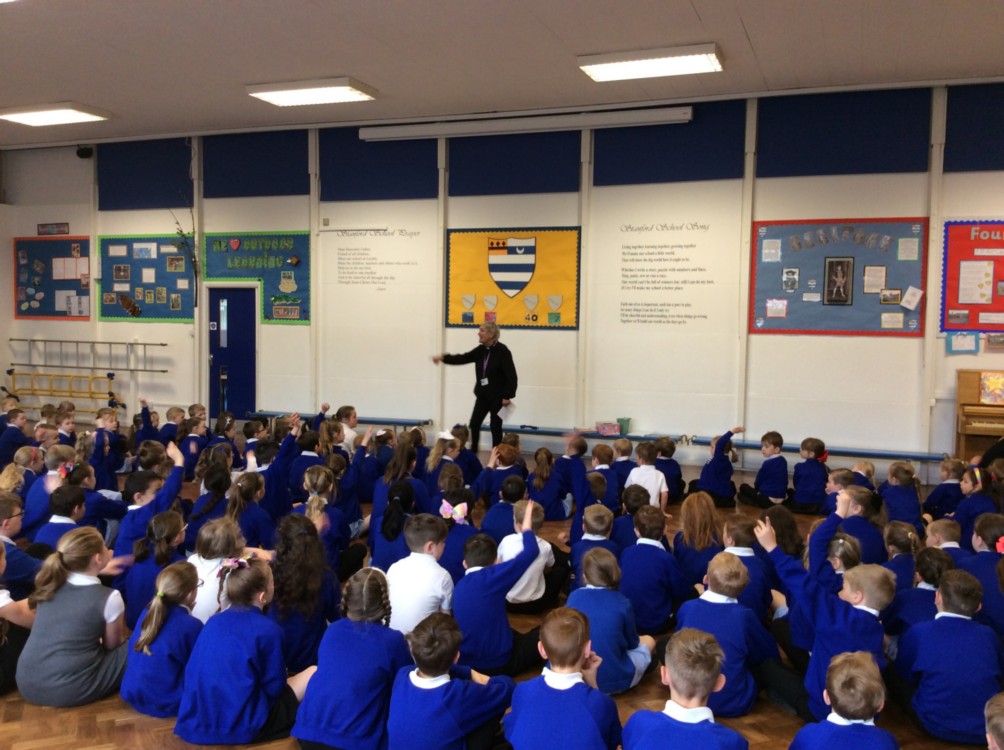 Rev Pam visited school today, along with Mr Lingard, Chair of Stanford Trust, to meet with pupils and staff before Founder's Day – it was lovely to see them and they enjoyed the tour. Thank you.
Sheepfold Home 27 April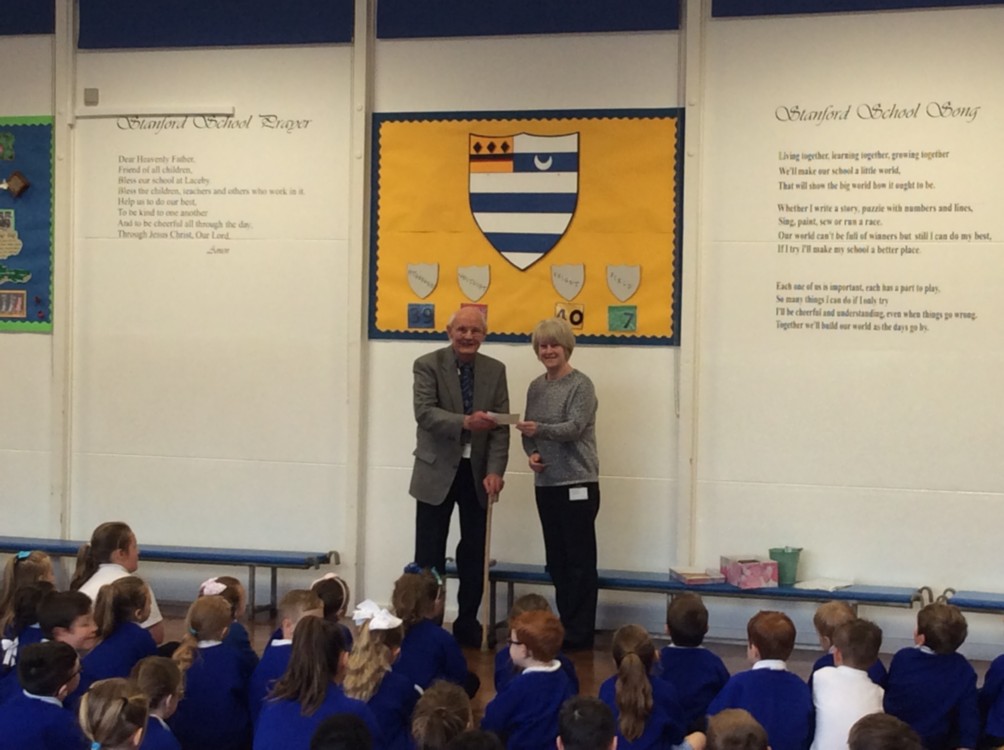 Mr Anderson visited our assembly today to tell us more about the Sheepfold Home, Bethlehem and accept our donation towards this charity. We remembered Mrs Anderson who used to work at Stanford, as this charity was important to her.
Talking about hate crime 20 April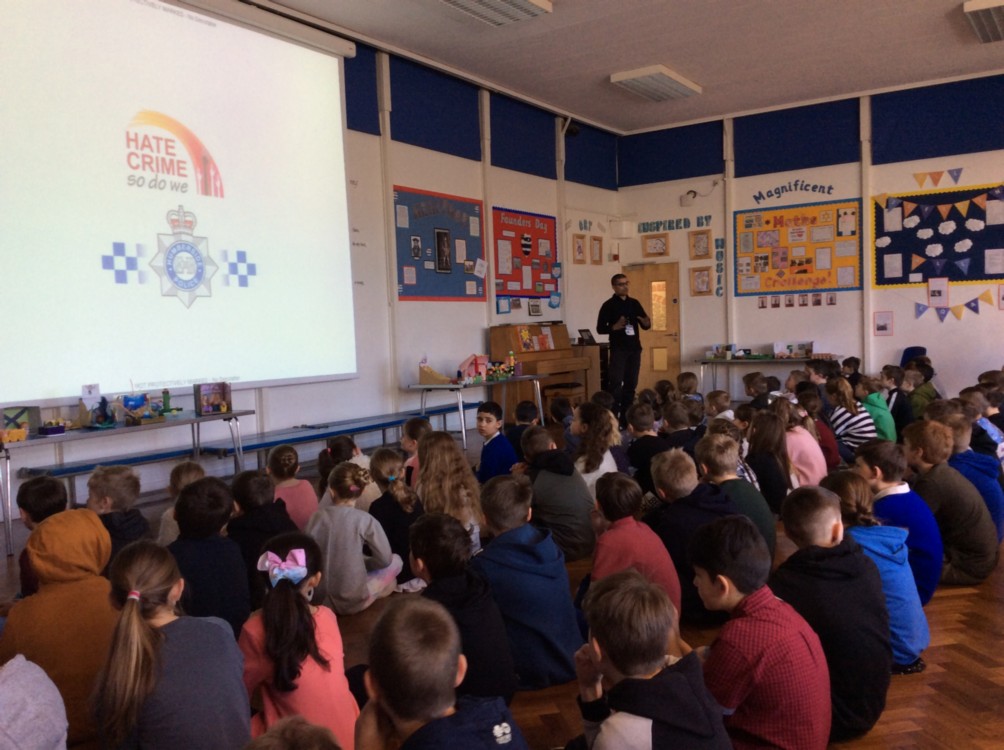 PCSO Marc Island and his colleague came in to talk about hate crime to Key Stage 2. They discussed how we should respect everybody is different and treat everyone the same no matter what their gender, disability, religion or race.
Training Day 16 April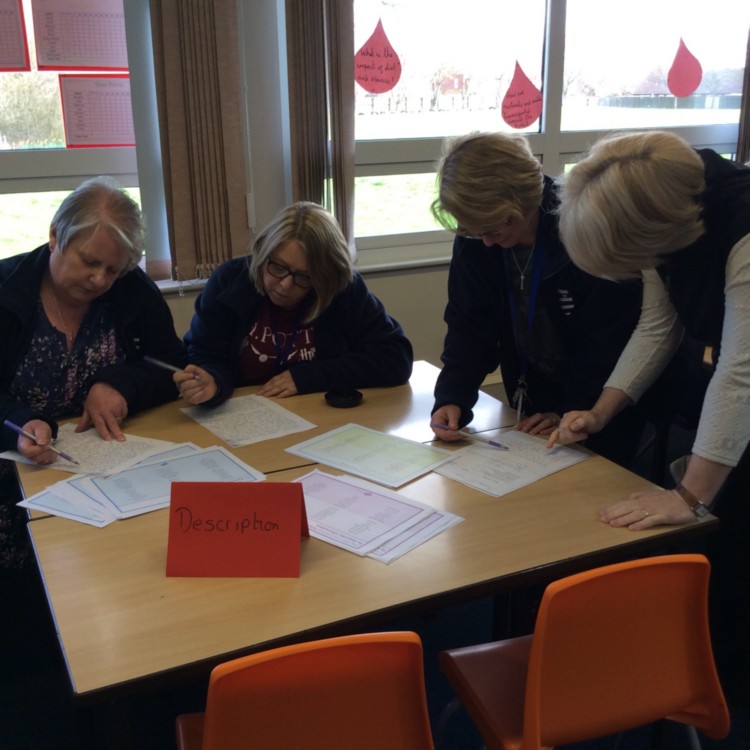 Staff have enjoyed their Inset Training – we looked at using 'Editing Stations' to review, edit and improve pupils' writing.
You can hear more clips form our broadcasts on our Community page.
Friendship Activity event
We had a lovely Friendship Activity event after school – pupils came along to make friendship bracelets, do craft activities and enjoy a chat over a biscuit and a juice. Thank you to the staff for supporting this – lots of kind words from everyone!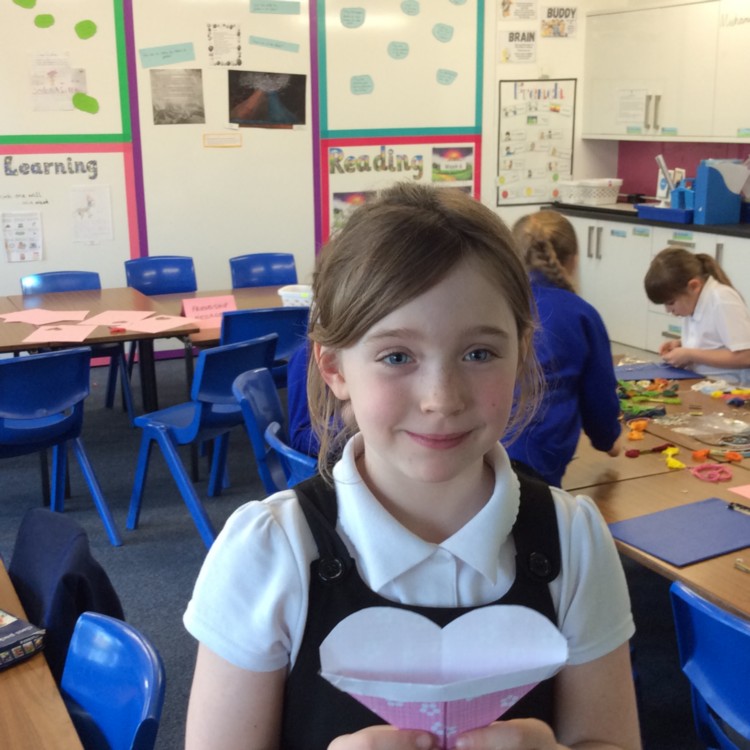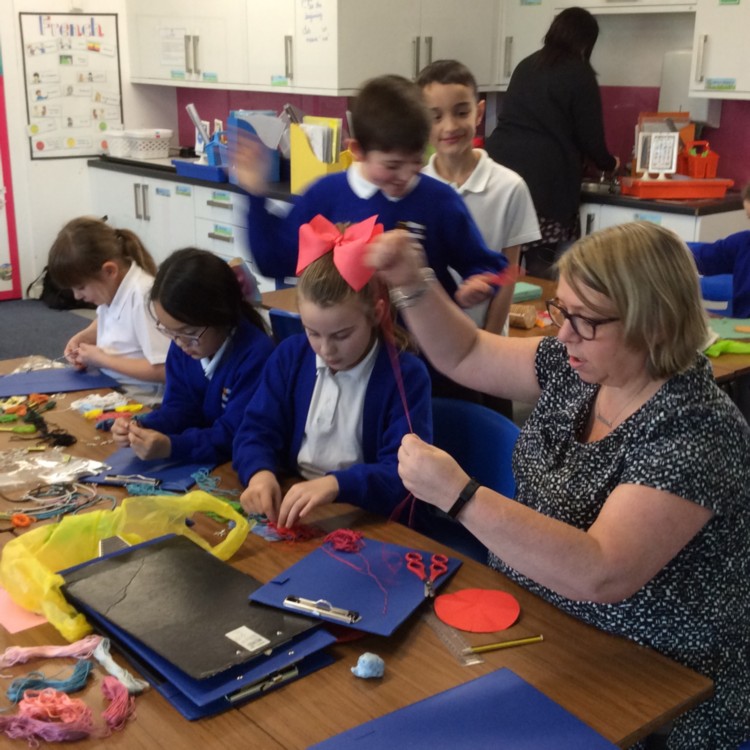 -->
Breakfast Club
Stanford's Breakfast Club will continue for 5 mornings per week.  Please book places through the school office. The club continues to offer healthy choices of breakfast such as cereal, fruit and toast, along with a fun, physical activity such as dance, skipping or football.
School Nurse
The school nurse now has a duty line between 3-5pm. Parents can contact the nurse on 01472 323660 in order to gain advice and support.
You can find out about the work of our Learning Mentor, Marina Cawley in our Learning Mentor newsletter.
We are really proud that our recent Ofsted Inspection confirmed what everyone has been working hard to achieve, with an overall rating of Good for our school. You can see a summary of their findings in our letter to parents, or read the full Ofsted report.
You can find more stories in our News section.