News and Reminders
MacMillan Coffee Morning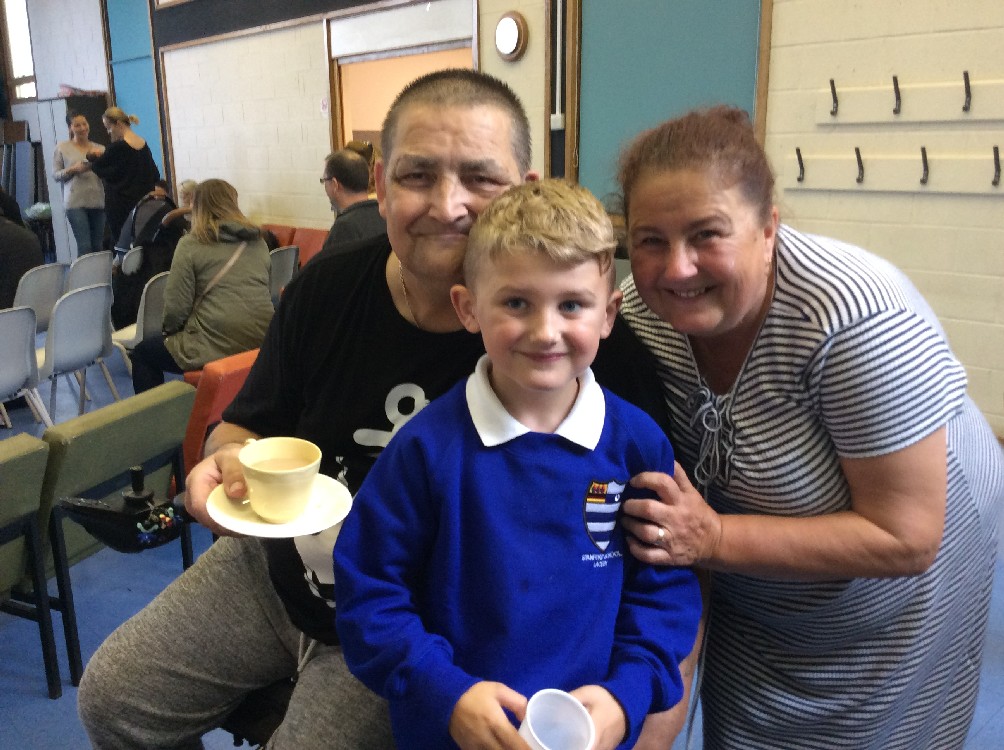 Thank you for your support for the MacMillan Coffee Morning held at Stanford Centre today. The pupils performed lovely songs and poems. Everyone enjoyed the cakes and refreshments. Thank you for your donations towards this worthwhile cause.
Harvest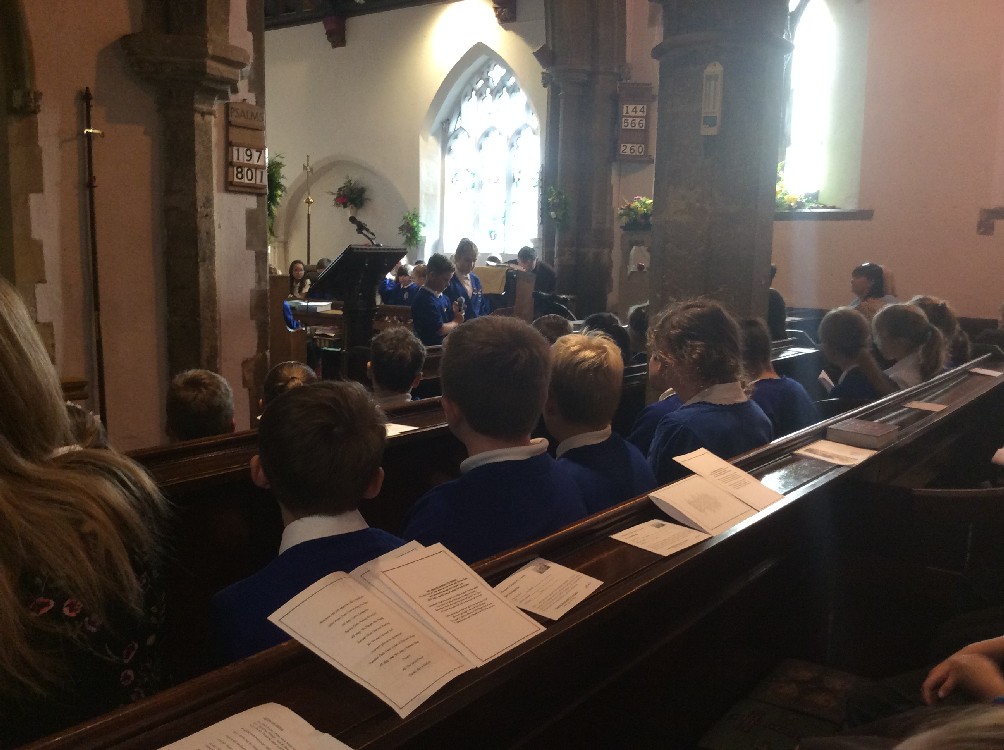 The pupils have enjoyed celebrating Harvest. KS 1 and KS 2 pupils have taken part in a Service at St Margaret's Church and Mr Stevens visited FS stage this morning to lead a special assembly. Well done everyone – the singing was beautiful and everyone performed their poetry and reading with clear and loud voices. Some groups took part in choral speaking really well and Ethan, Head Boy, and Jasmin, Head Girl, introduced the order of service confidently. The Governors who attended agreed that the events were very special. Thank you for all your donations of food which will be going to Harbour Place. Juniper class summed it up perfectly, 'Lettuce care for one another.'
British Values 20 September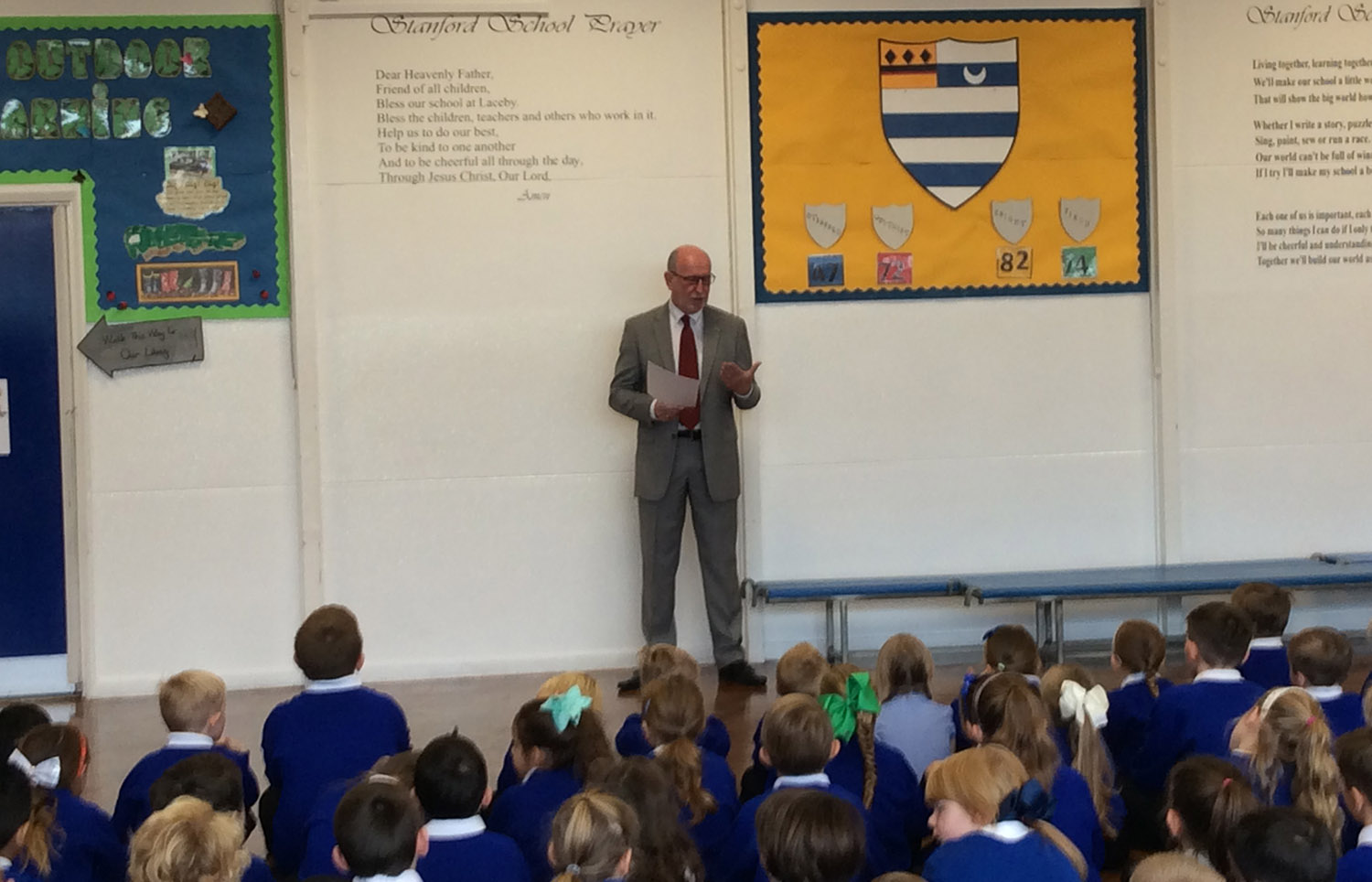 Councillor Hasthorpe visited school today to lead an assembly about British Values. The pupils listened really well and discussed values, respect, tolerance and equality. Councillor Hasthorpe explained how Parliament works and the importance of us all working together as one big family to make positive changes for the world. Our pupils felt inspired and classes will be doing more follow up learning on this in their SMSC and Philosophy for Children work. Thank you Councillor Hasthorpe for your time and support.
International Day of Happiness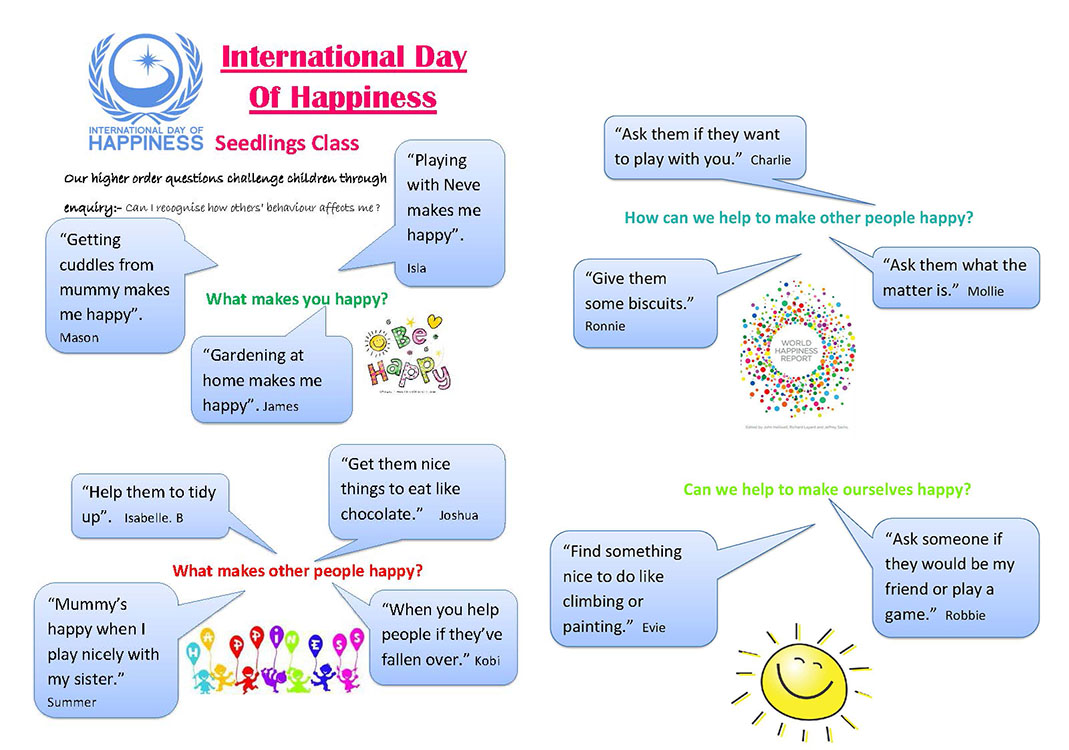 Find out more about our Breakfast and After School Clubs in our Extended School Provision Newsletter
Breakfast Club
Stanford's Breakfast Club will continue for 5 mornings per week.  Please book places through the school office. The club continues to offer healthy choices of breakfast such as cereal, fruit and toast, along with a fun, physical activity such as dance, skipping or football.
School Nurse
The school nurse now has a duty line between 3-5pm. Parents can contact the nurse on 01472 323660 in order to gain advice and support.
You can find out about the work of our Learning Mentor, Marina Cawley in our Learning Mentor newsletter.
We are really proud that our recent Ofsted Inspection confirmed what everyone has been working hard to achieve, with an overall rating of Good for our school. You can see a summary of their findings in our letter to parents, or read the full Ofsted report.
You can find more stories in our News section.