Pupil Voice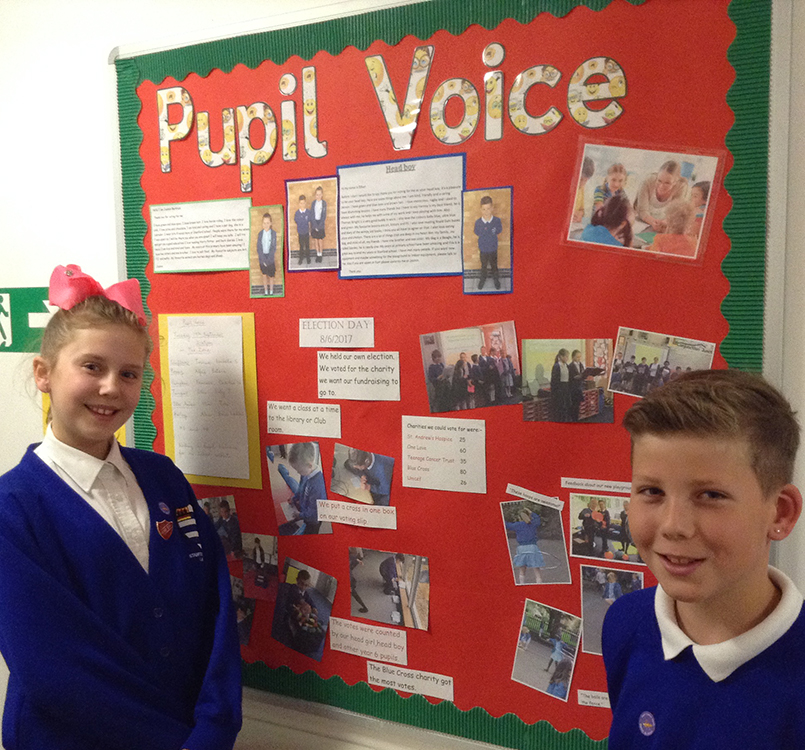 As part of our Pupil Voice two children from each class join together each week to discuss a current topic such as after school clubs, end of term tuck shop, voting for outdoor play equipment and special events like our Roald Dahl day.
All children get a turn to attend and give their views. Every child is valued and has a voice.
Feedback for the Royal Wedding 14th June
This week in pupil voice we have been talking about what we liked about the royal wedding party.
A lot of pupils said they enjoyed the food, especially party rings, crispy cakes, rocky road and  the healthy food.
They liked sitting on the field because it felt like a picnic.
People liked  the fact that we had pop music on in the background.
We also got to sit with our friends, we even had a little bit of a dance.
Pupils loved dressing up because we got to dress up in red, white and blue or a member of the royal family.
And we all found the yr5 masks hilarious.
Ethan and Jasmin
Olympic swimmer James Kirton 5th June
This week in pupil voice we have been talking about the Olympic swimmer, James Kirton, who came in, and what we enjoyed about his visit.
Pupil voice said that he was very inspiring because he encouraged people to try, try again and to try new things. We should be brave and have a go at sports because we might do really well, and enjoy it.
People enjoyed hearing about his past story and that he started swimming at the age of 8 . We loved hearing about what countries he competed in like: Japan, Australia and many more.
Pupils loved it when the teachers pretended to swim!
He showed us a video when he was swimming. When his head came up out of the water we had to say HUP and pupils said that it was really funny.
Ethan and Jasmin
After School Clubs
Reading at Stanford: Book Talk session with a group of Year 6 pupils, June 2018
Book Talk session with a group of Year 6 pupils, June 2018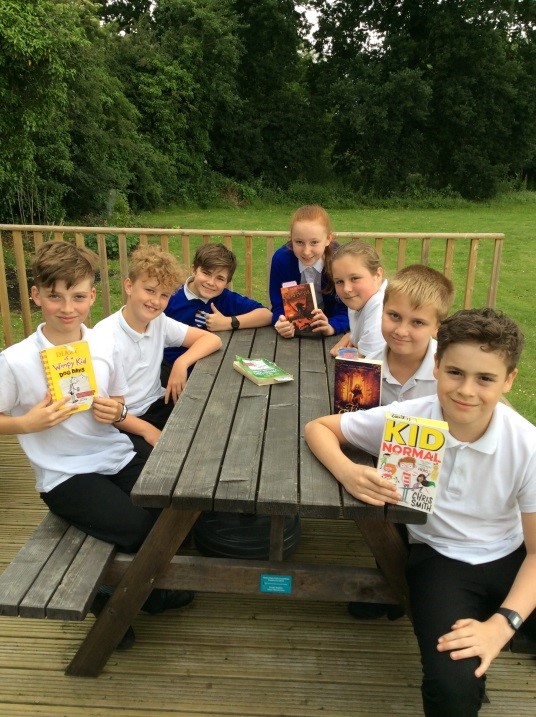 What do you think of reading?
Emily said 'Reading exercises your imagination.'
'The pleasure of reading is really relaxing', Louie added.
Do you do home reading? Why?
Toby said 'We should always read as later when we are older we will just need to read to live well.'
Emily added 'Home reading really is a priority for me, I just love to do it!'
Ben added 'Lots of children at Stanford just really enjoy reading and that's why they participate.'
What's good about reading at Stanford?
'We have lots of reading events and everyone really enjoyed doing our WBD book bags and we like the way that one year we dress up and the next year we do something a little different.'
Our next 'Book Talk' session will be with Year 2 and pose the big question: 'Do you prefer books or films?'
Seedlings Class
To develop 'Pupil Voice' children talked about how they would like to spend the money raised from our Christmas craft sale. Children agreed they would like Lego, woodland fairies, cars and stickers. Take a look at the toys we bought and how proud we all are. Well done Seedlings class!
"I like the Lego and can make things with my friends." Freddie
"We can use the cars at the garage and make them go down the ramp very fast." Bale and Radian
"We can make a tea party for the fairies at the table and make them dance around the bridge." Florence and Ella.
"We can use the stickers to decorate our toy boxes." Lewis and Poppy. R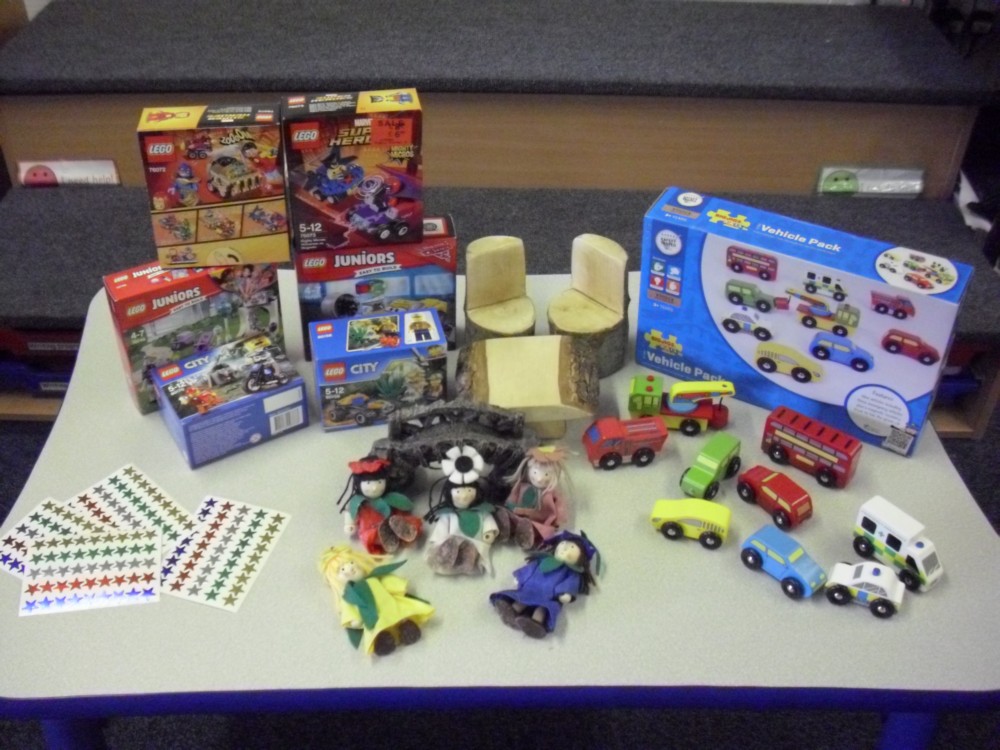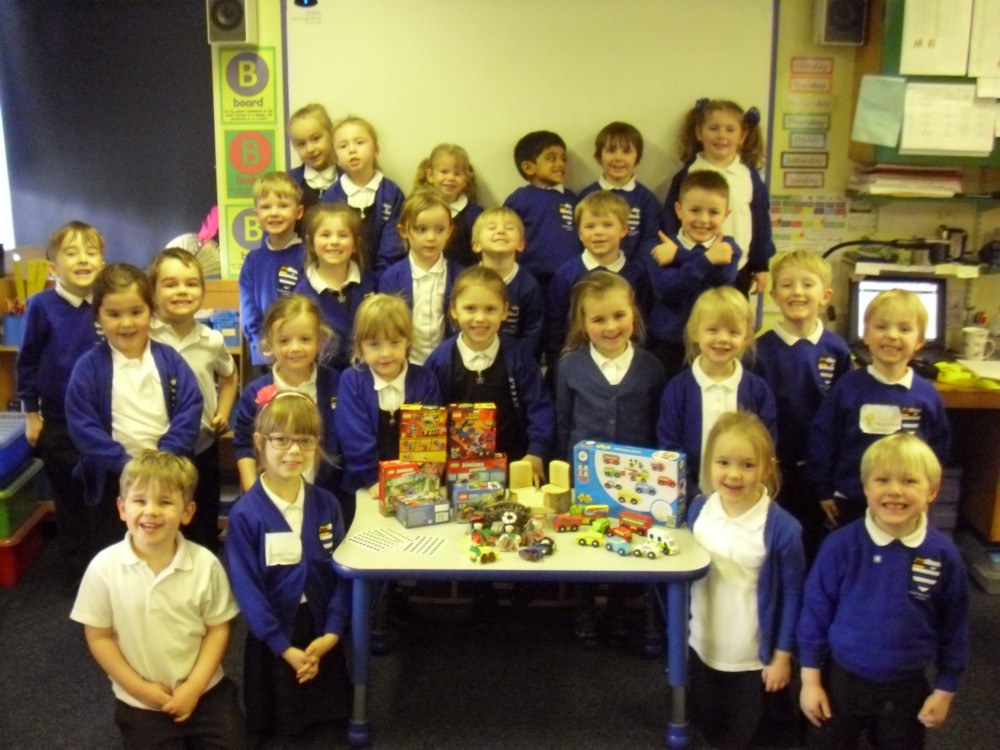 Dance Club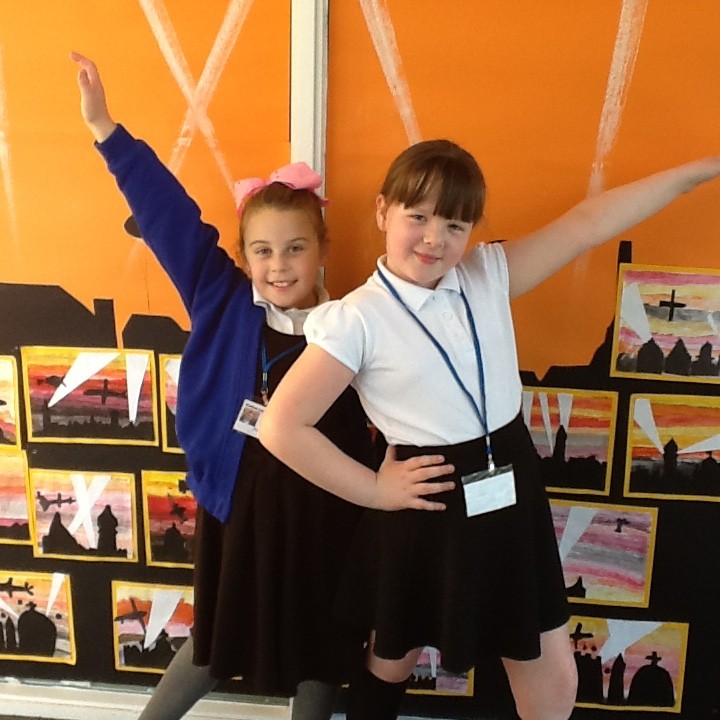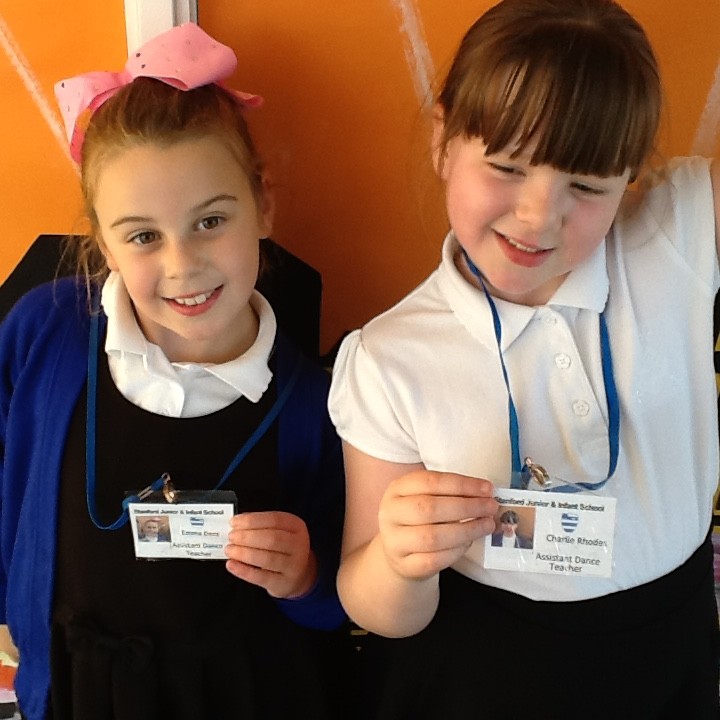 Miss Cullen leads a dance club at lunchtime and is supported by Emma and Charlie in their Assistant Dance Teacher role. They even have name cards like all the other staff. They take their responsibility very seriously and encourage all members of the club to have fun and try their best. Well done!
Litter Picker Team
Pupil Voice is really important to us – groups of pupils led interesting assemblies today in school. The Litter Picker team praised pupils for using the bins and encouraged them to join their team. The Play Leaders led an assembly all about the games and equipment we use at break times and introduced all the Buddies and Play Leaders by name – everyone is there to help make our playtimes fun and engaging. Well done everyone.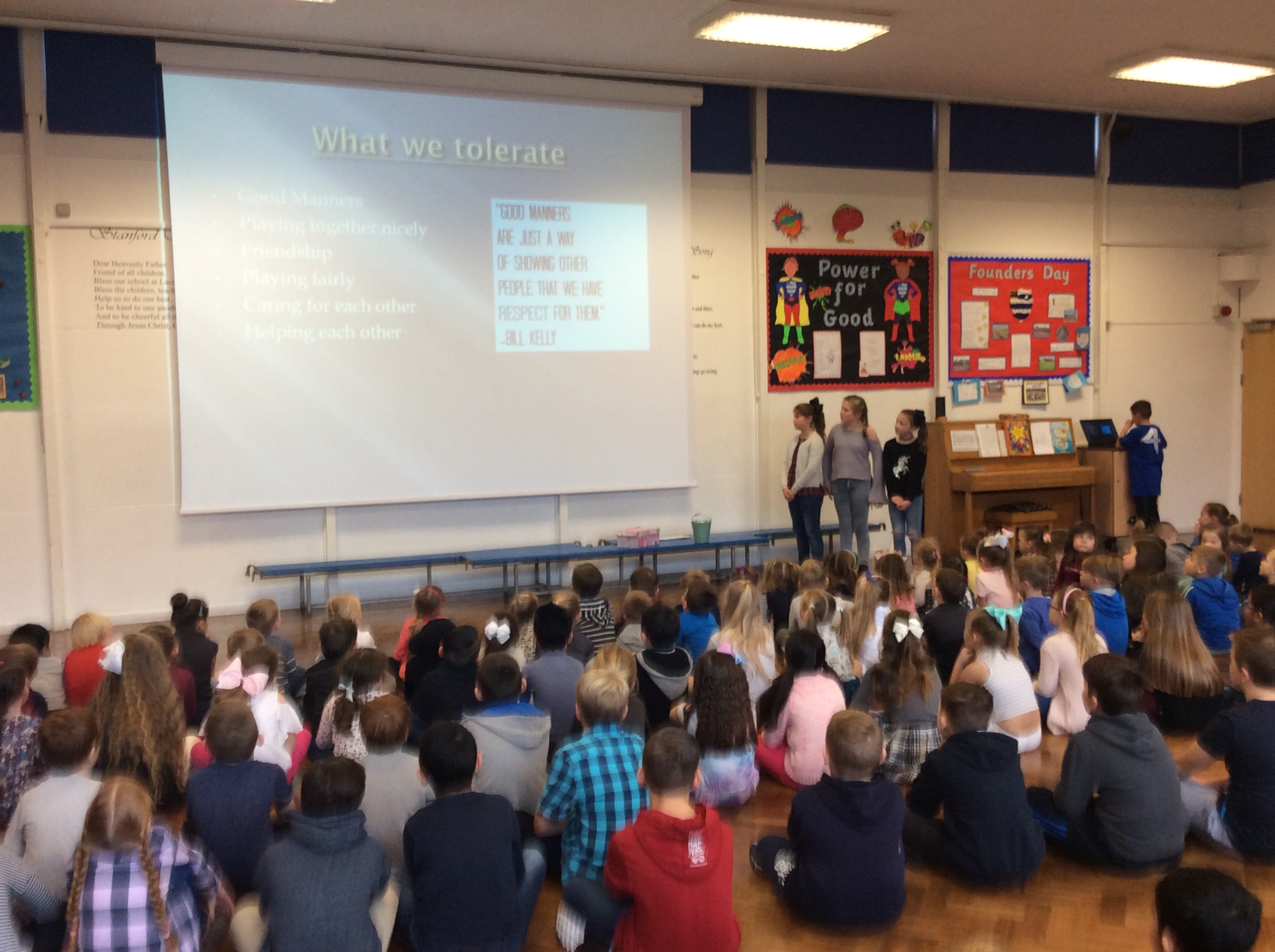 Healthy Tuck Shop: Banana Loaf
Seedlings children decided to make some banana loaf for the school's healthy tuck shop. They enjoyed mixing the ingredients and especially liked mashing up the bananas! The banana loaf was a huge success and went down a real treat.
Raising Money for Ark
A group of girls wanted to raise money for 'Ark', an animal charity.They baked lots of lovely cakes and held their cake sale one morning in July.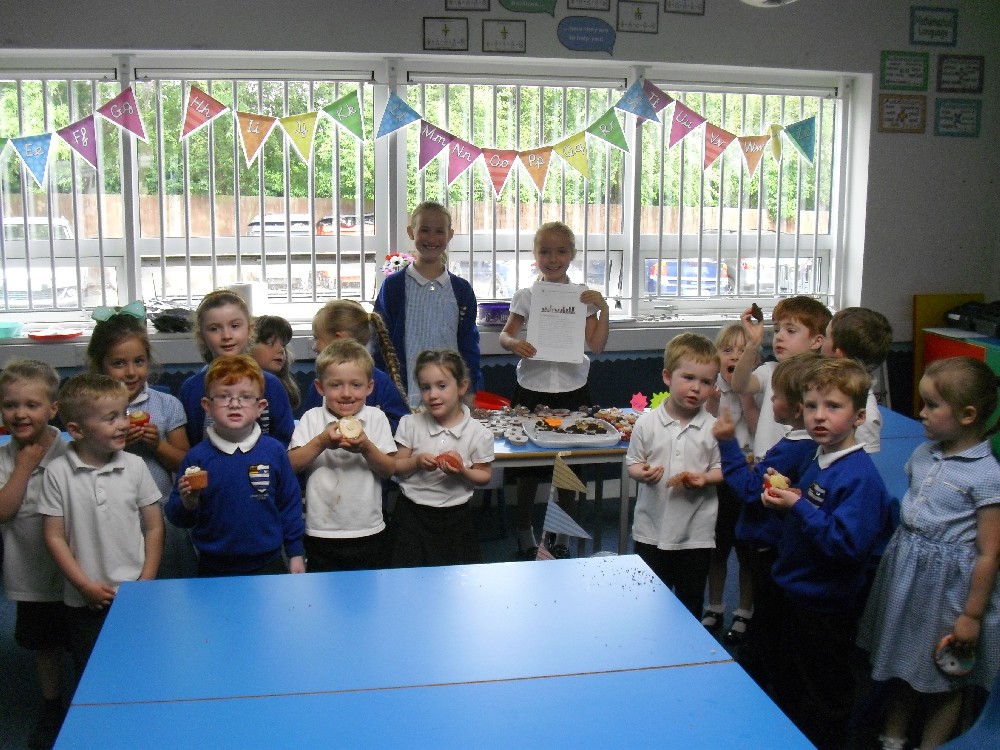 Activity Day
In July Year 6 held their Activity day to raise funds for school reading resources and the Peace Garden. It was lots of fun!