Outdoor Learning
At Stanford Junior and Infants School our vision focuses on real-life learning, and we make effective and exciting links to the world, one of the ways we can do this is to take children outside the classroom into their wider school environment in order to engage them.
The use of the 'outdoors' helps to deliver a skills based curriculum, in which touching experiencing and 'being amongst' underpins the learning.
Learning outside enables a child to be immersed in hands on, practical experience and problem solve. Asking questions, working collaboratively, operating in real life and relevant projects improves understanding and engagement in all aspects of the curriculum be it maths, science, geography creative writing and the list goes on…
Please look at our Curriculum Page to keep up to date with the exciting outdoor learning that we are so proud of at Stanford Junior and Infants School.
RSPB Birdwatch
Foundation children have been learning all about British birds, their habitats, foods they eat and how to care for them this week.
We threaded foods onto garden wire to make bird feeders that we then hung around the outdoor areas at school.
Children then went outside to take part in the RSPB Birdwatch to look for birds and then record they birds they spotted.
Outdoor Planting Bulbs
Seedlings and Sunflower classes have been busy outdoors planting bulbs in preparation for the Spring. We noticed that the bulbs had no roots!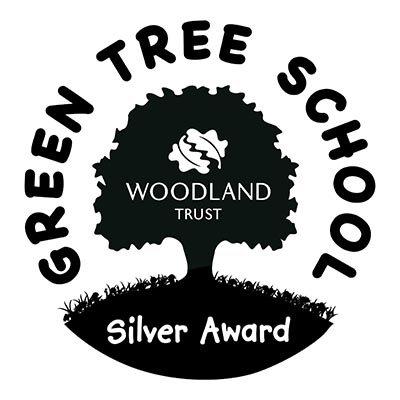 See our Outdoor Learning work
Spring Bulbs
Foundation stage children planted some spring bulbs to thank our local community, including Cloverdale and St Margaret's church and wish them "A Very Happy Christmas".
Outdoor Learning
It's been a busy start to the year, taking our learning outdoors. From investigating sound travel through pipes, writing letters and numbers with sticks in mud, brushes of water or pens to serving delicious meals in the outdoor cafe. There is certainly always lots to do.
Green Bubble Outdoor Activities
We have been enjoying our outdoor learning space so much over the past few weeks. Have a look at what we have been up to.
Chalking and measuring: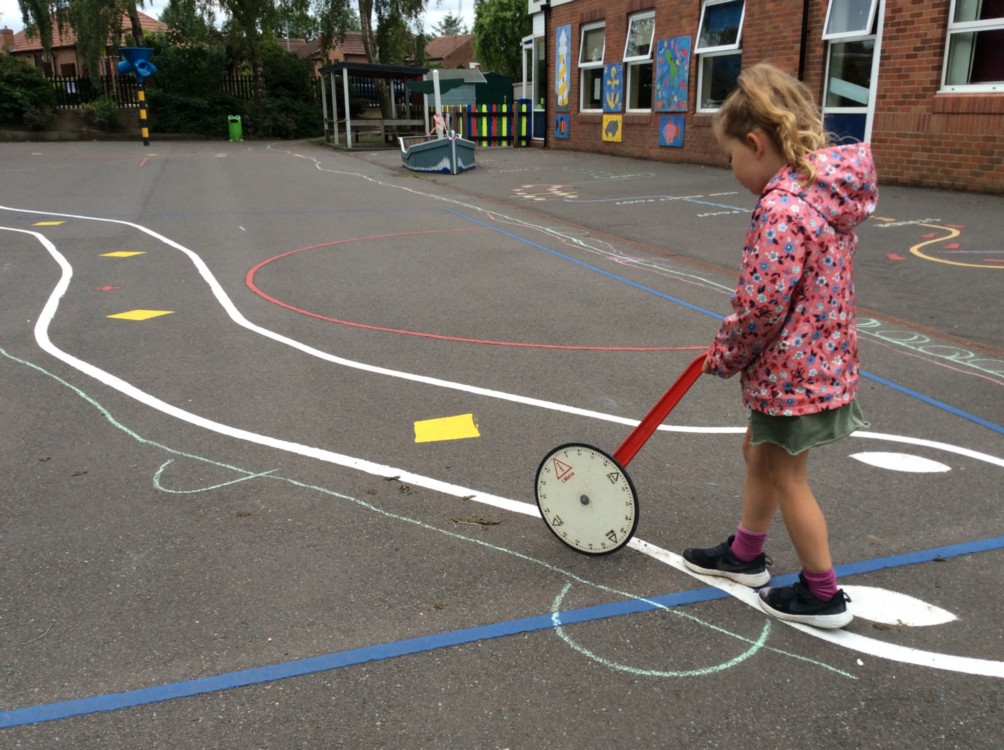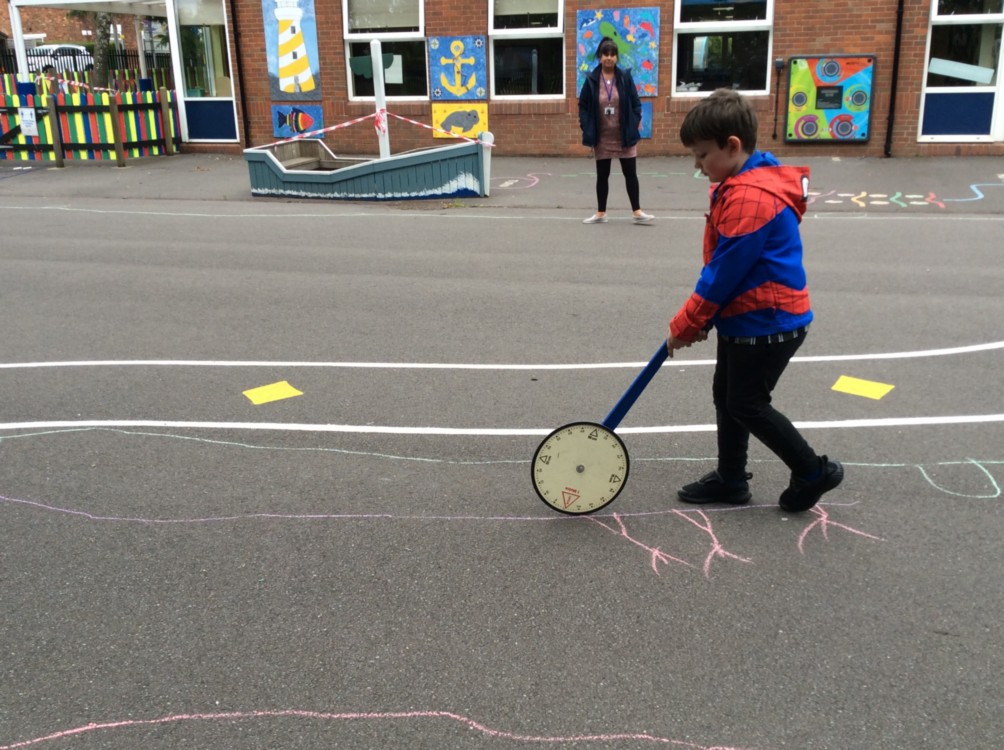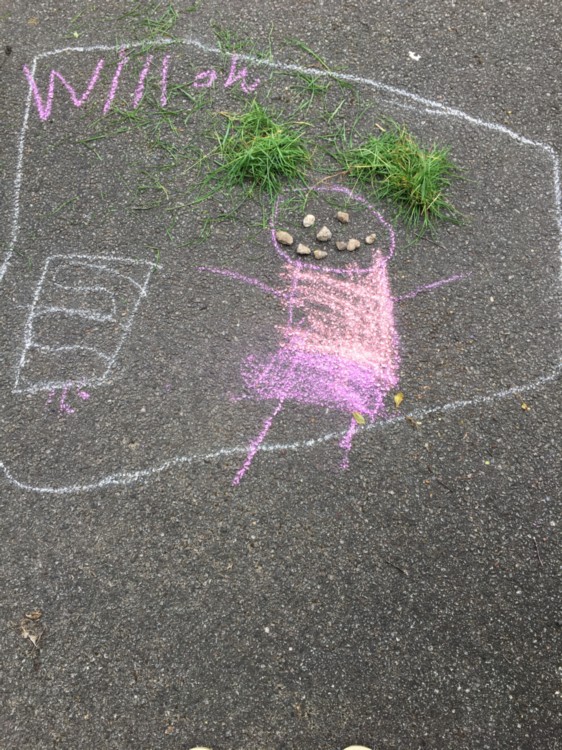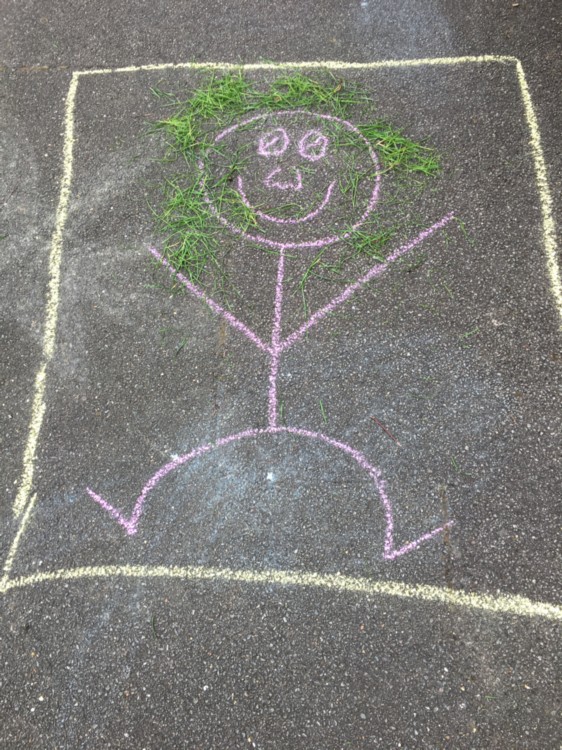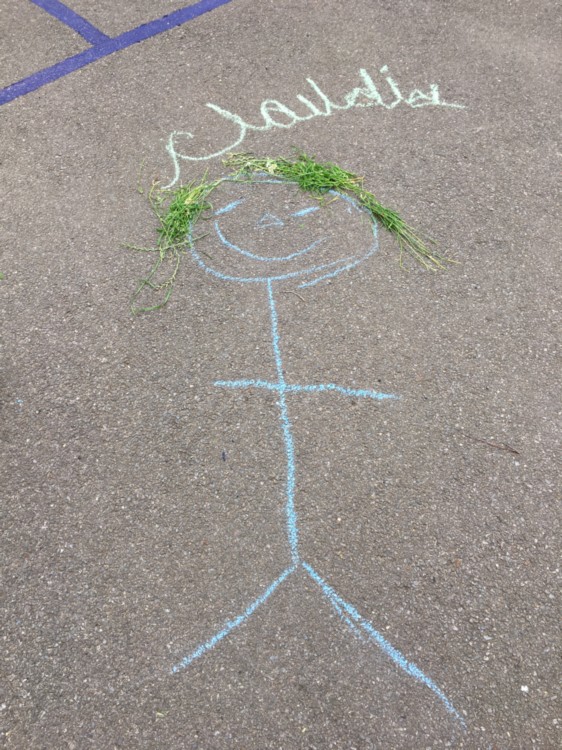 Playing with scooters and bikes; we even opened a 'Car Wash'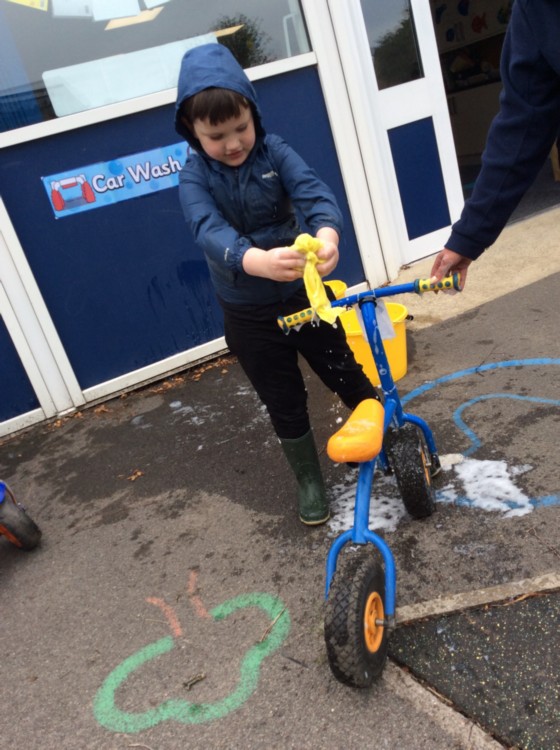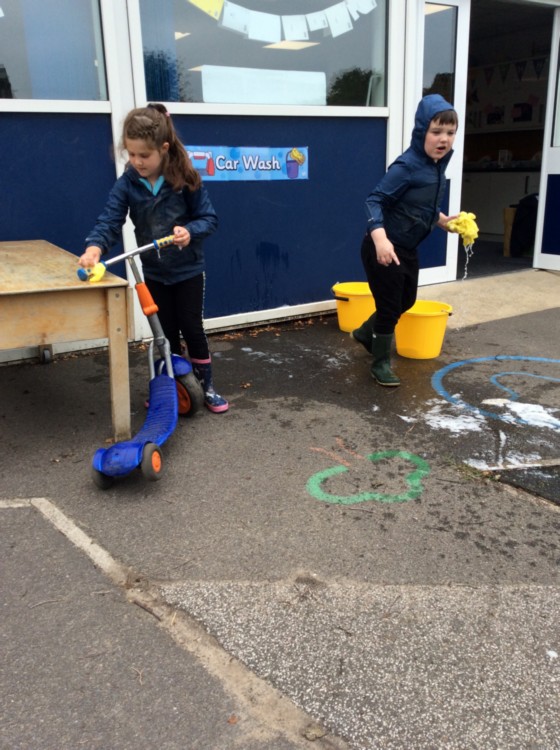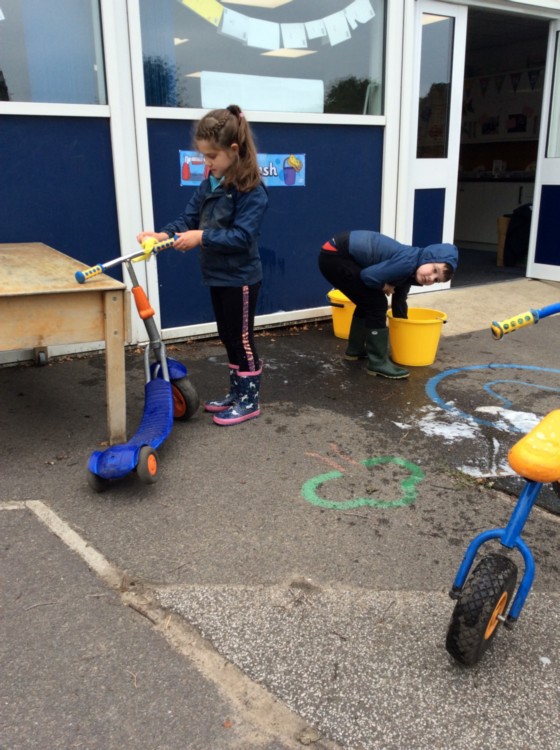 Making Windmills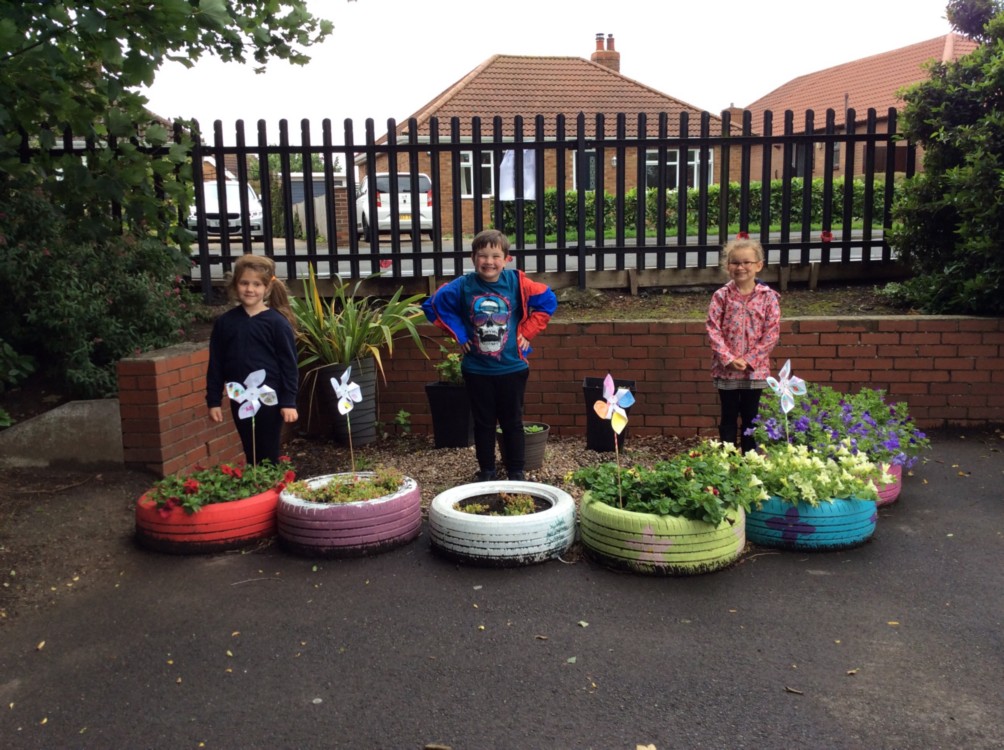 Daisy hunting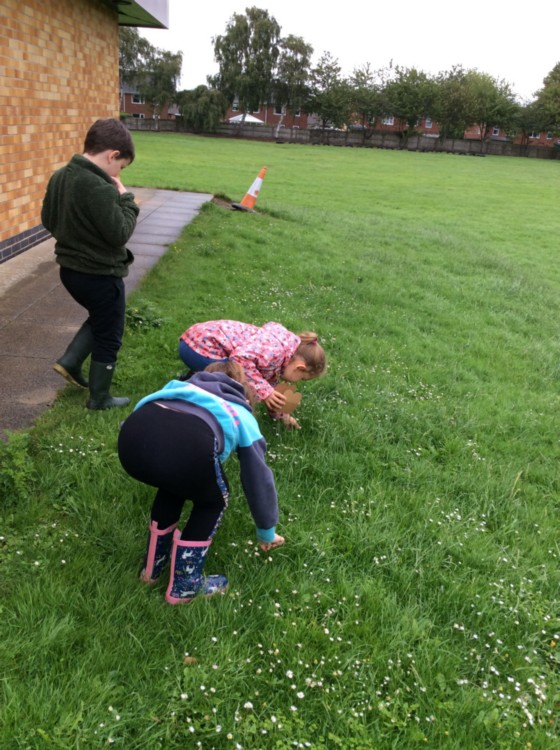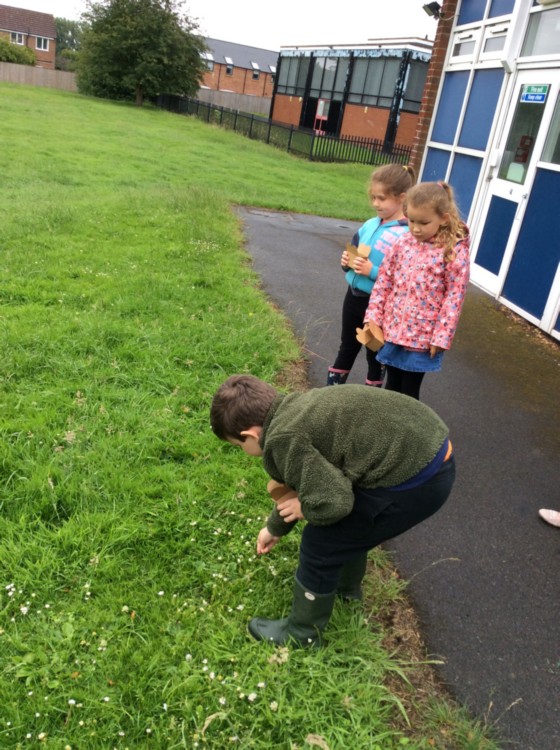 Bug's Life
This week Turquoise Bubble's theme is "It's a Bug's Life". To make the most of the beautiful weather we 'booted' up and set off on a bug hunt in the Nature Area and around school. The children had lots of fun finding hidden areas in the Nature Area. We even found some bug hotels but unfortunately the children were not so keen on the residents!!!
I hope you enjoy the pictures!
Miss Perrin
This week we made rock plants to brighten up our entrance to school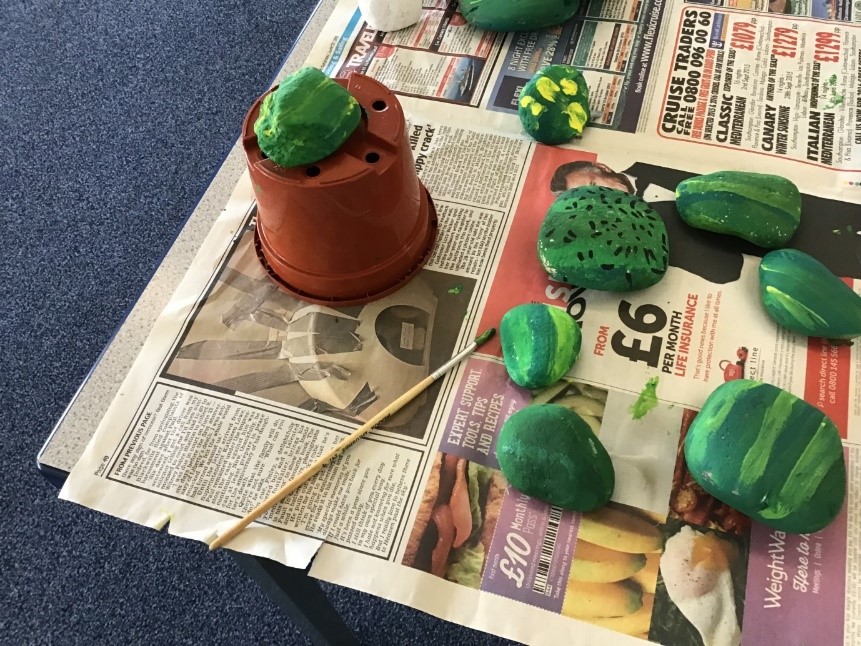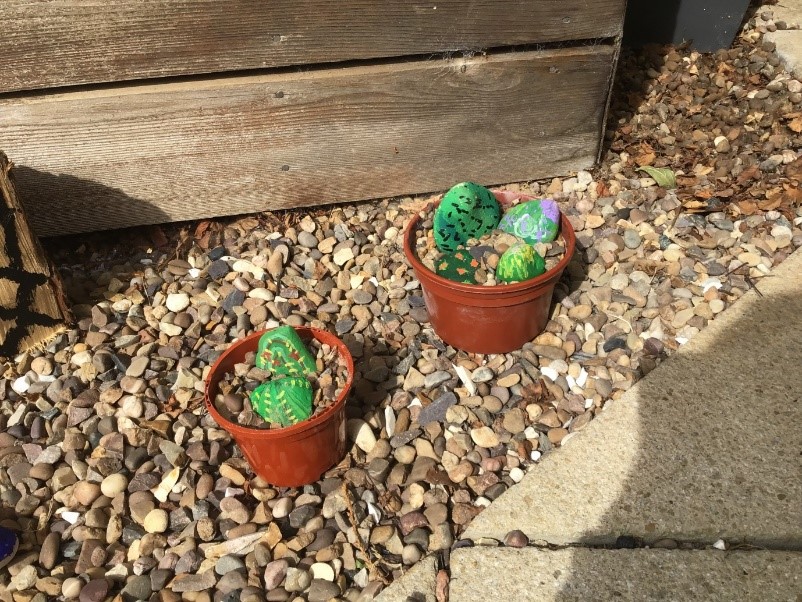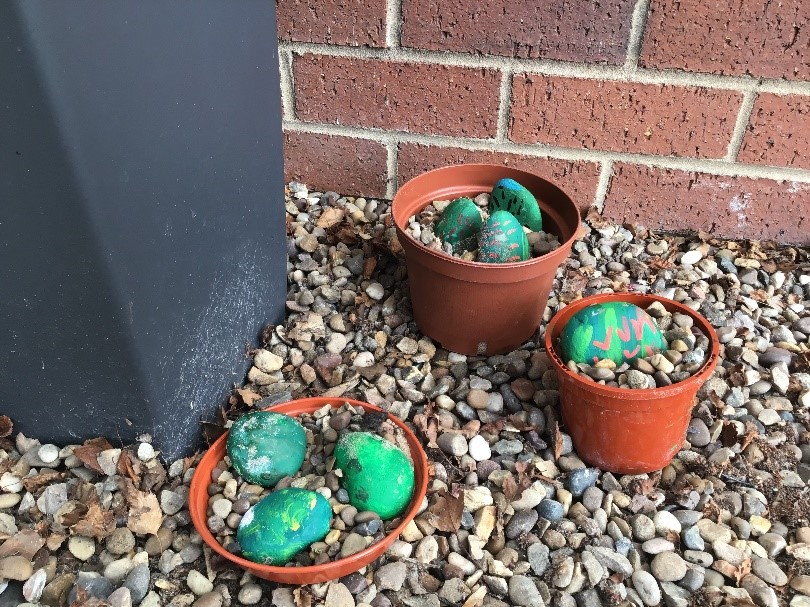 Our decorated bug stones and painted logs really cheer the front of our school up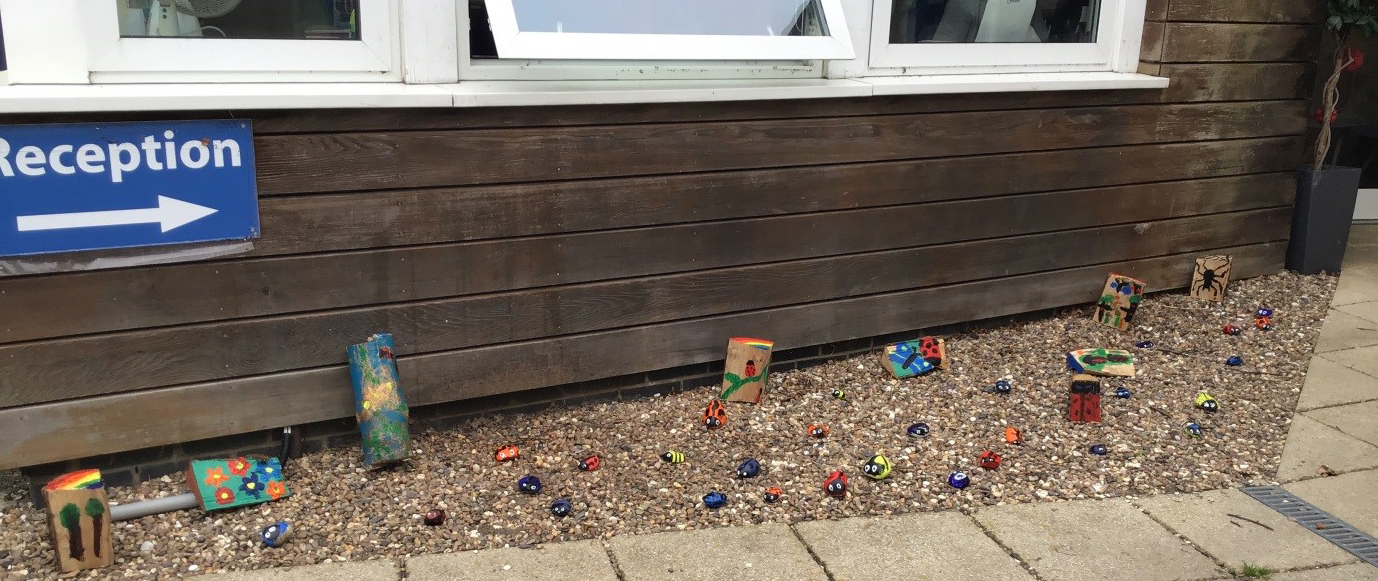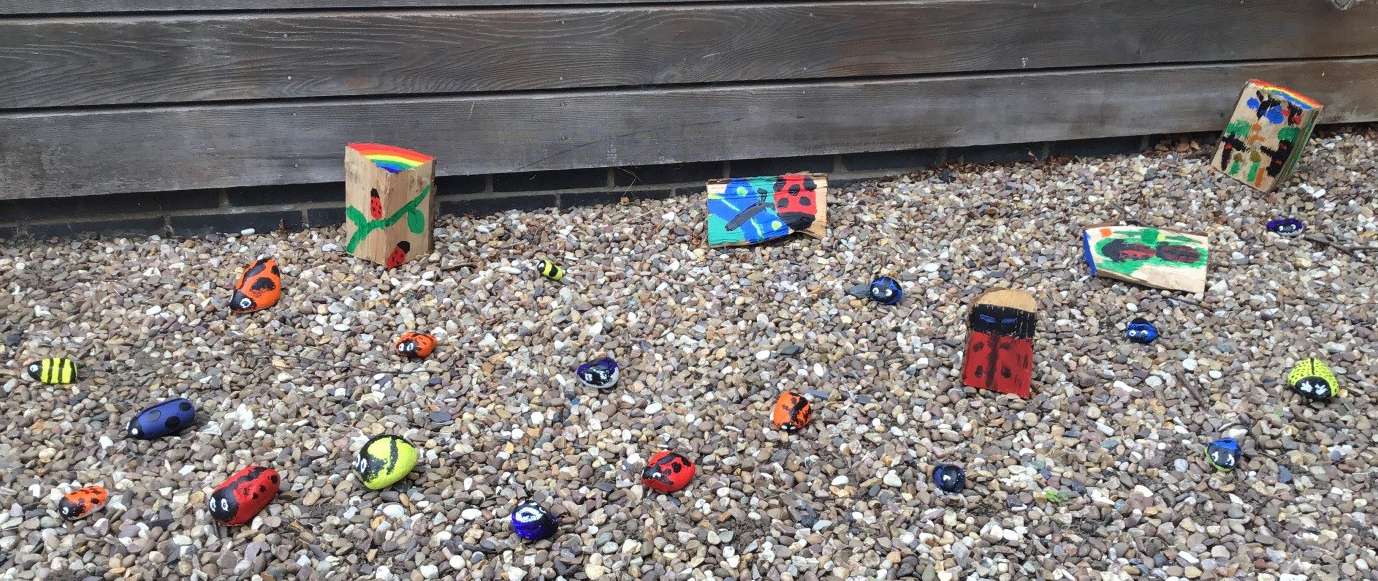 LQ: Can I observe and count the birds?
As part of the RSPB 'Big School Birdwatch' we went outside to the school's nature area to observe all the different birds that were coming into our school grounds. We talked about the different types and colours of birds and counted the birds we spotted using our binoculars! There were some nests and bird boxes, where birds might live and spotted some bird food on the table!
Can you talk to a grown up about ways to help care for the birds?
LQ: Can I enjoy taking part in stories outdoors?
It was a cold day so we wrapped up warm, took our woodland maps we had drawn and set off to the nature area for our teddy bears picnic. We sang songs and ate teddy bear biscuits. We took care of our teddy bears and made sure they had a little bite to eat too!
Next we acted out the story 'Were going on a bear hunt' and squelched through the mud!
Finally, we journeyed back to the classroom with our tired little teddy bears….
Stone Age Hook Day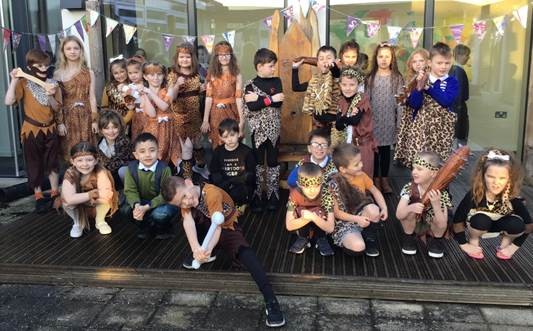 We started the day learning that the early stone age people were hunters and gatherers.  We enjoyed searching for food on KS1 playground. We learnt the sorts of foods that they might find to eat and that they would have to move places throughout the year to find food.
We thought about how Stone age Hunter-gathers survived by thinking about Assets and threats in the environment.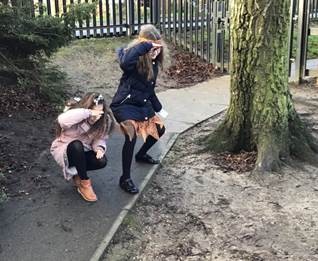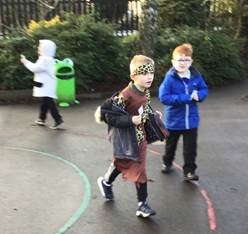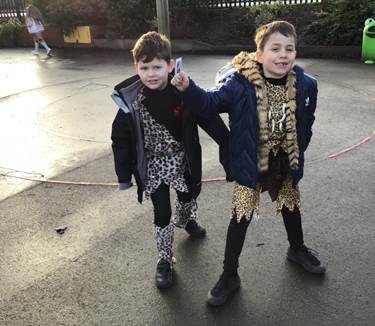 Autumn Fun!
In Science, the Sunflowers have been learning all about seasonal changes and looking at signs of Autumn. For Golden Time today, they all made these lovely autumnal leaf hedgehogs.
W- It was the best lesson ever!
A- We collected so many leaves. I liked looking at all the different colours.
J- The Autumn leaves were everywhere outside.
Mrs. Brady- The Autumn leaves were everywhere inside too! Happy Half-Term Everyone. Don't forget to go on your own nature walk with your family to find other signs of Autumn.
LQ: Can I recognise signs of Autumn
LQ: Can I sort autumn animals and autumn colours?
The sun shone as we put on our wellies and coats and set off in search of autumn animals. We looked in the trees and on the ground to find a spider, owl, squirrel, hedgehog, fox and a bat.
Then, we all searched for autumn colours that were brown, yellow, orange and white in colour.
Next, we worked in teams to sort the animal pictures to find their correct homes.
We then looked for an autumn leaf to bring back to the classroom and look closely at and draw what we see.
Can I learn basic greetings in French?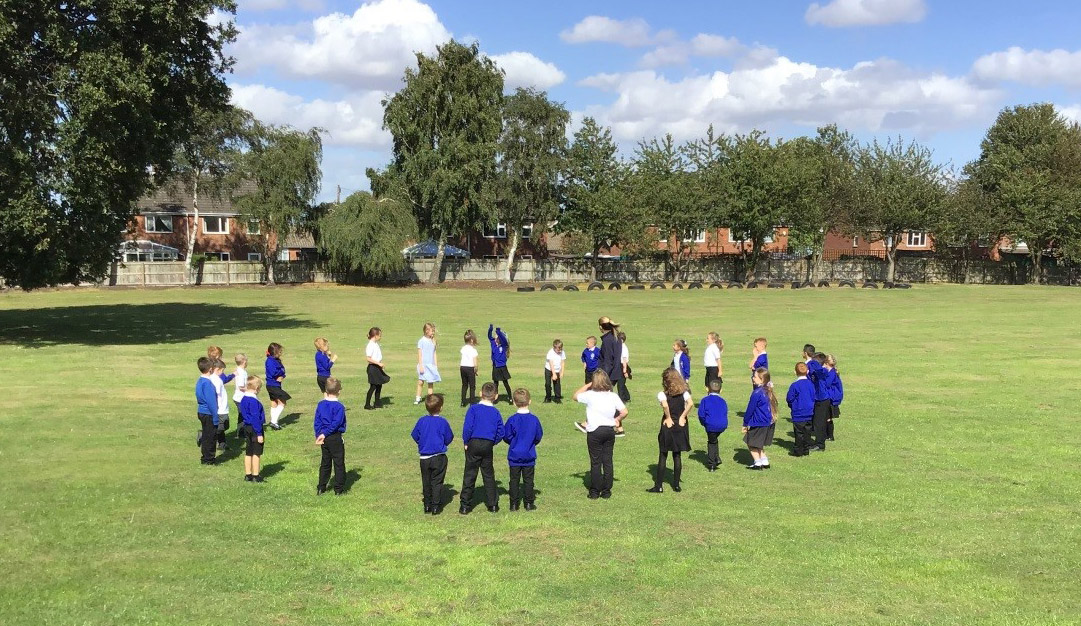 This afternoon Juniper class loved practising their French greetings outdoors.
LQ: Can I share and handle tools safely?
LQ: Can I talk about the plants?
Today the children have been busy planting winter flowers in the Seedlings outdoor area. They did lots of digging with the trowel and looked at the roots on the plants too. We then drew pictures and made marks and letter shapes about what we did.
Mini Beast Hunt
LQ: Can I use my knowledge to identify different minibeasts?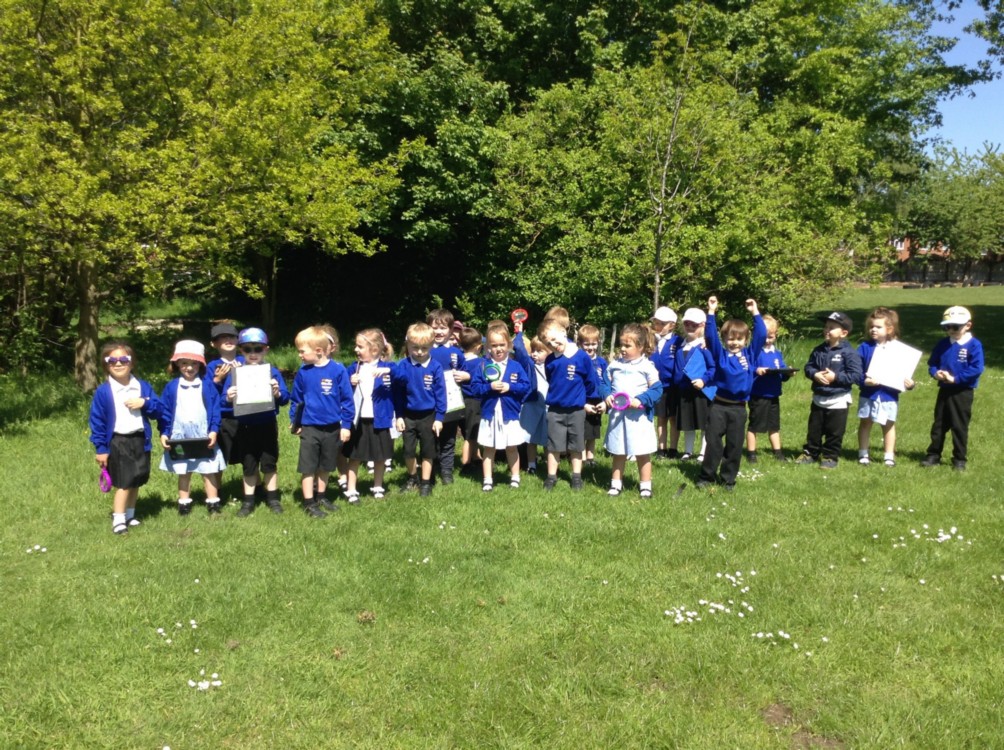 Seedlings went on a minibeast hunt in the nature area. The children have been learning all about minibeasts. They found spiders, worms, butterflies, slugs, snails,woodlice and centipedes. They worked in small groups hunting and creating videos about what they found.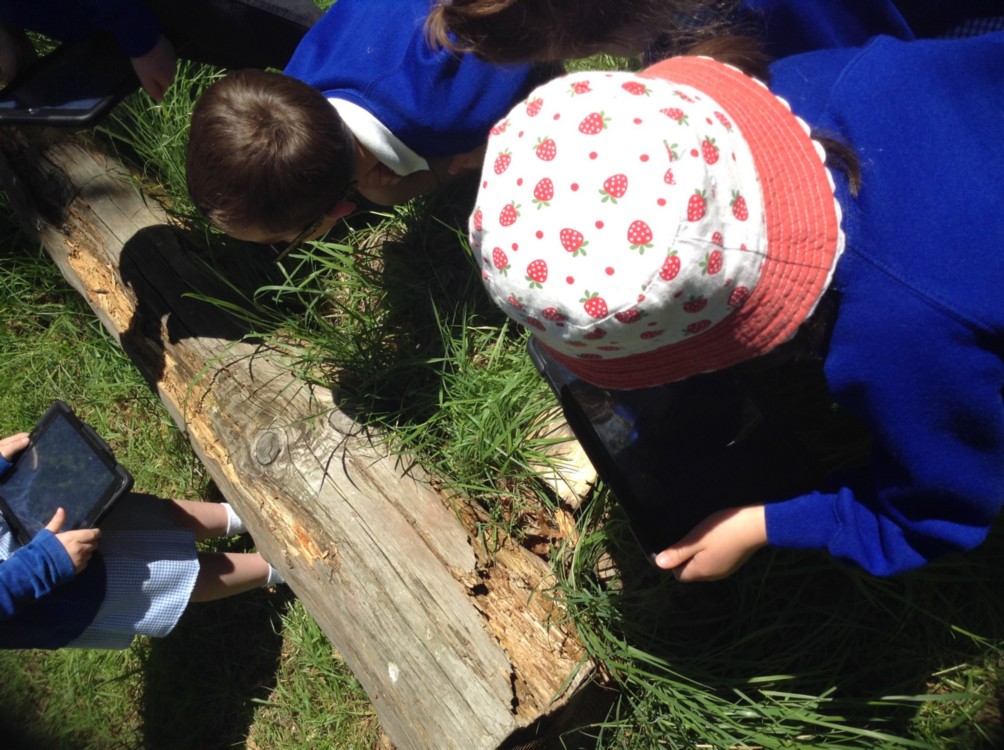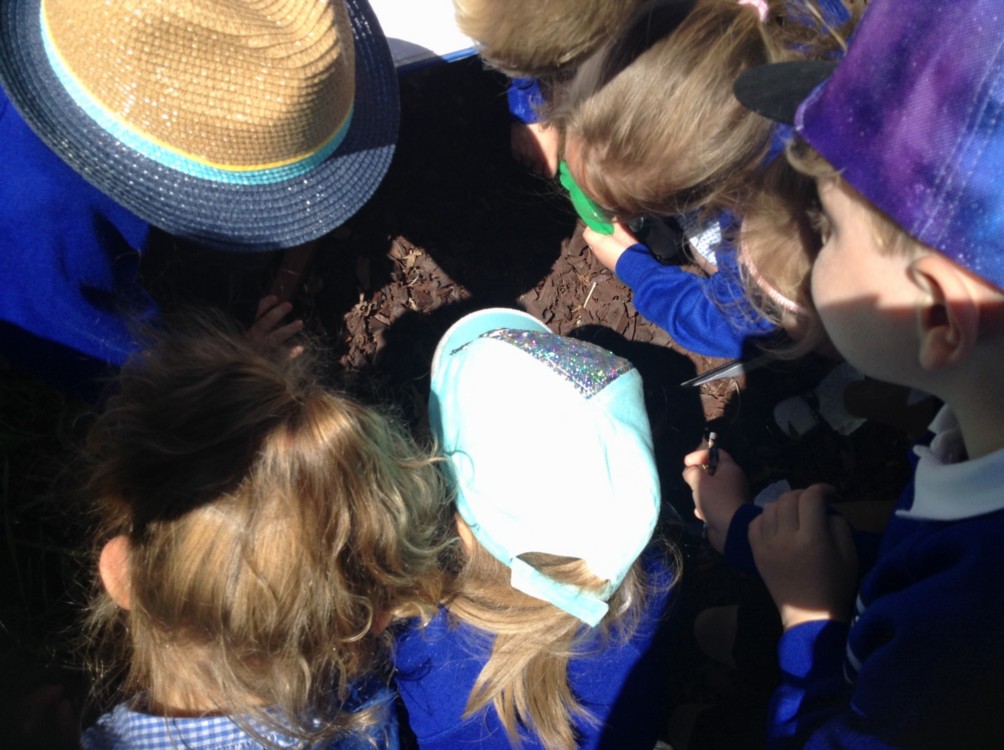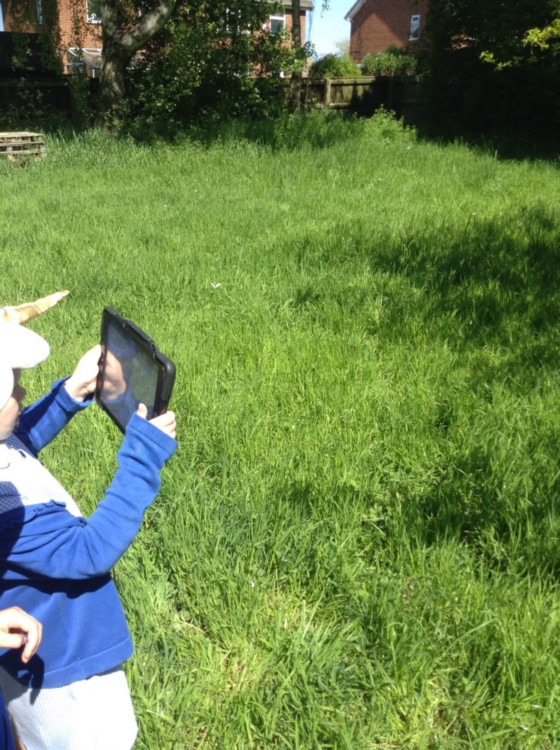 Reading Collaboration
LQ: Can I read and listen to a partner?
Seedling and Sunflower classes enjoyed their reading collaboration on the school field.
Can I improve my spelling?
The Sunflowers are enjoying practising their spelling patterns outside.
FM- It was really good fun to write with chalk.
SS- It was unusual because we used pink chalk.
PB- There's loads of space on the playground to write loads of real and alien words.
CR- It helped me practise my spelling.
Planting tomatoes
Today it was the perfect time for Seedlings class to plant some tomatoes outside. We looked at the different parts of the plant including the roots, truck and leaves and predicted how the plant might change. We watered the tomato plant and will look forward to noticing the changes and hopefully some ripe red tomatoes!!
Looking For Signs Of Spring
Today Seedlings went on a walk to the nature area looking for the signs of spring. We found daffodils, small frogs, flowers and bees. We also spotted lots of different birds. The children looked around the pond area and sat inside the willow hide. We then listened to a story about a tadpole.
Love Lincolnshire Plants
The Lincolnshire Wildlife Trust came to Stanford and delivered an assembly with the theme "Love Lincolnshire Plants". The assembly was about the importance of plants, the Victorian botanist Sir Joseph Banks, the plant collection 'herbarium' that he created and the new Lincolnshire herbarium project.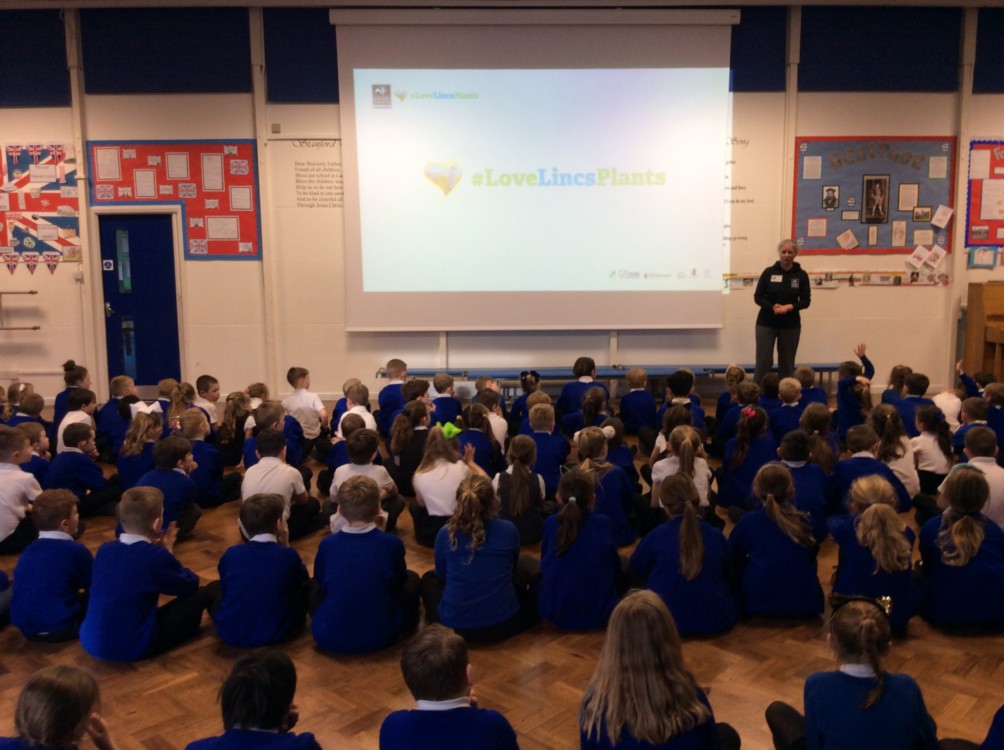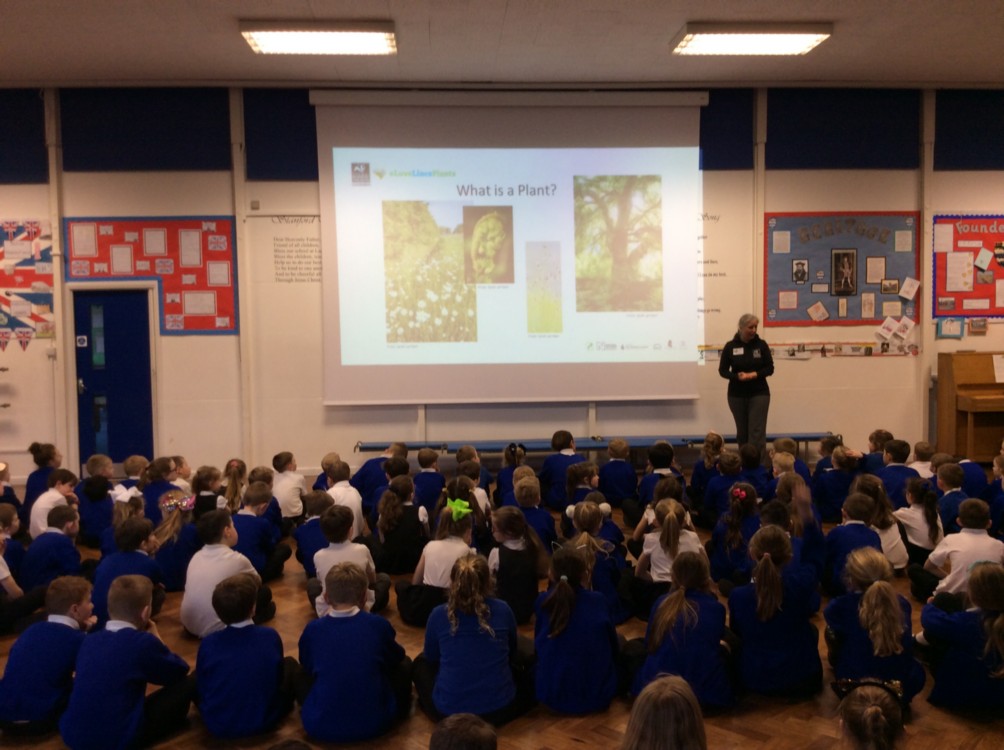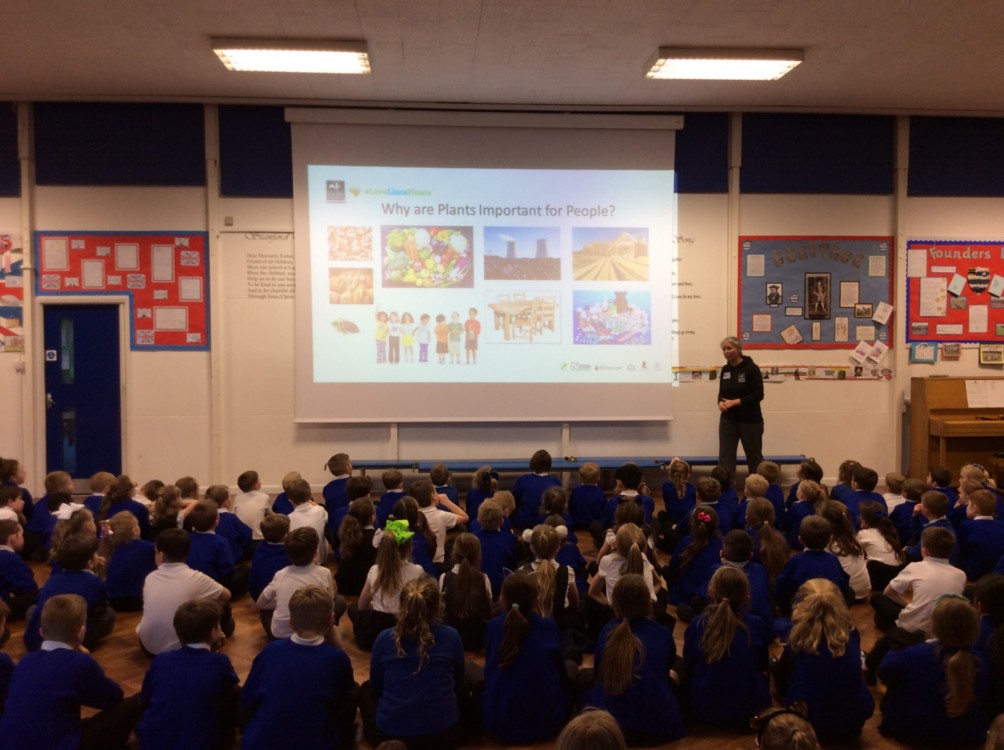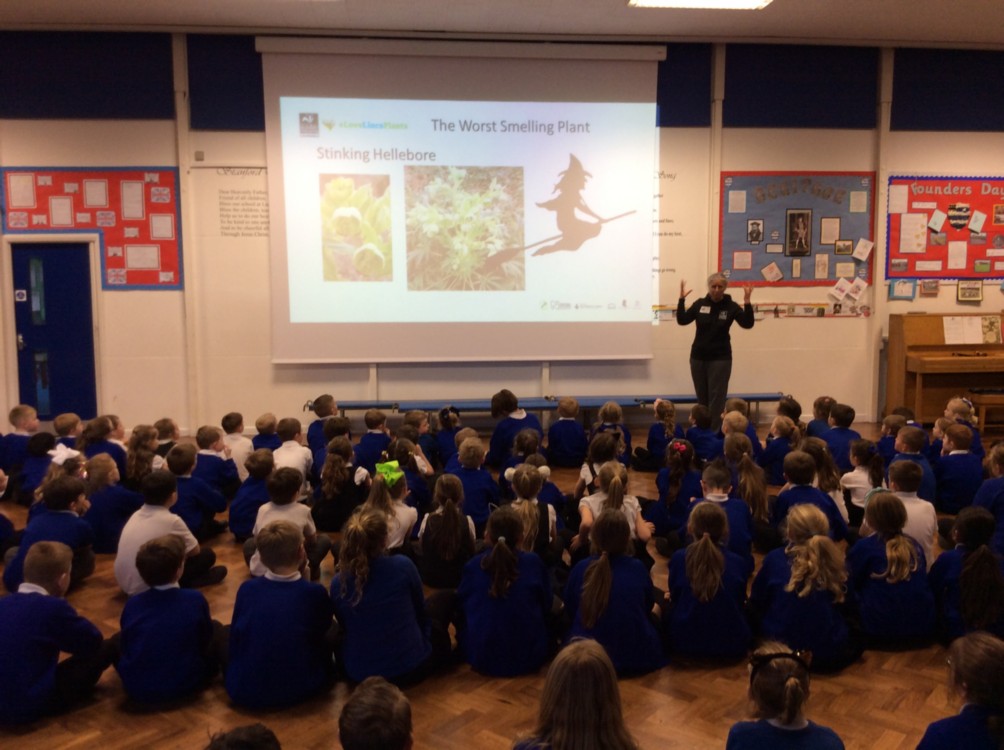 RSPB Big Schools' Birdwatch
Today Seedlings took part in the RSPB Big Schools' Birdwatch. Seedlings worked with a partner to record the different birds that they spotted.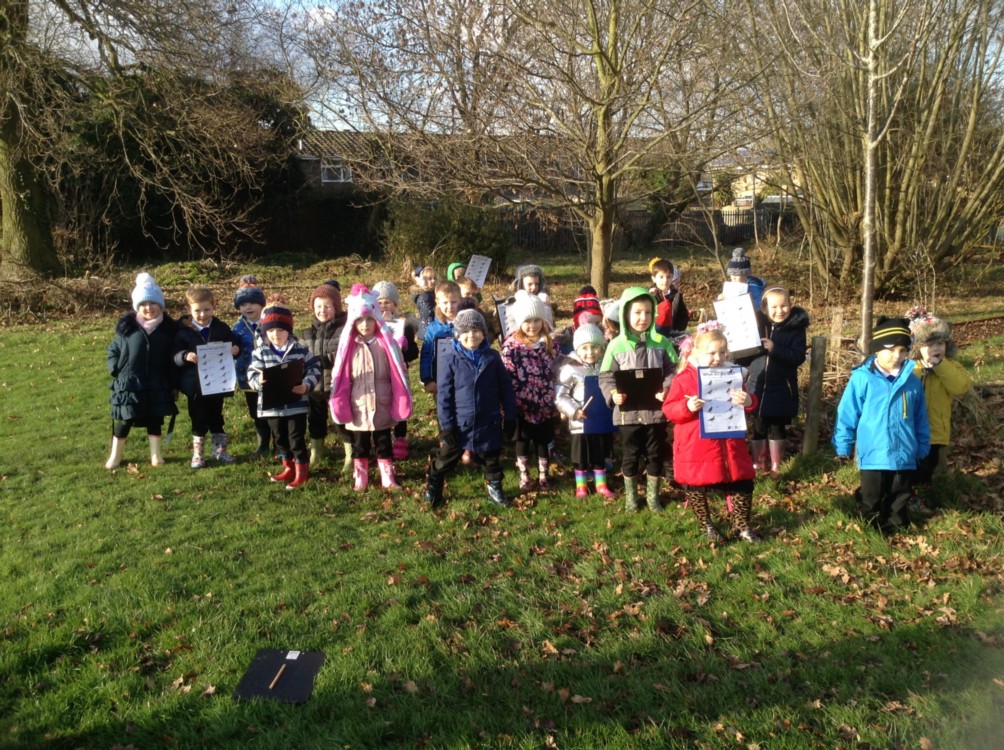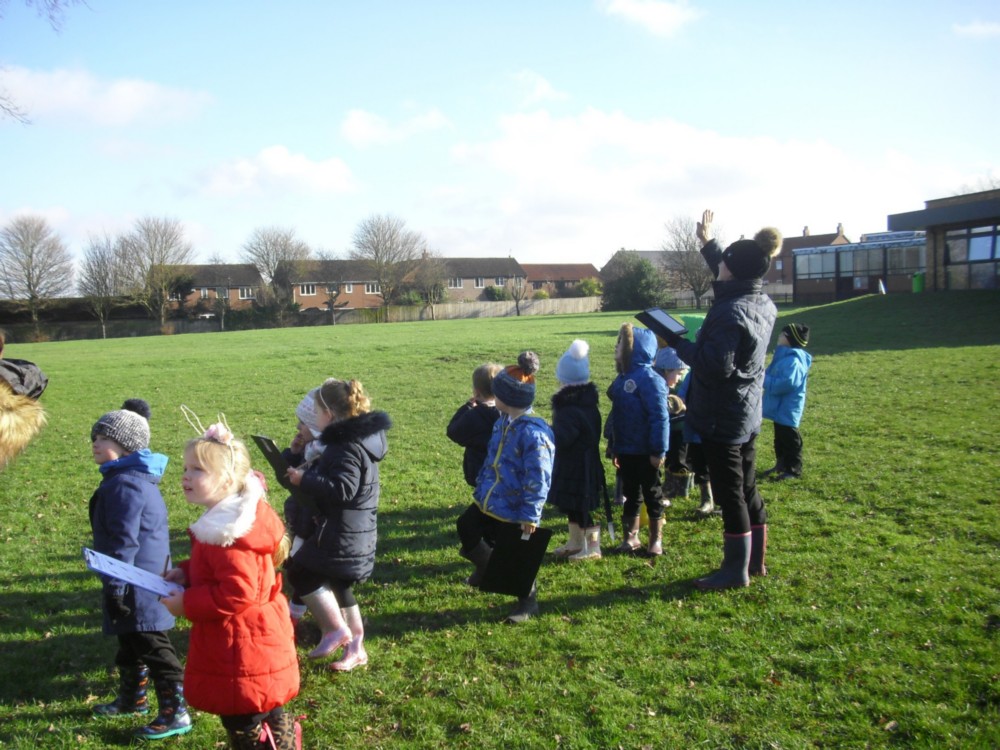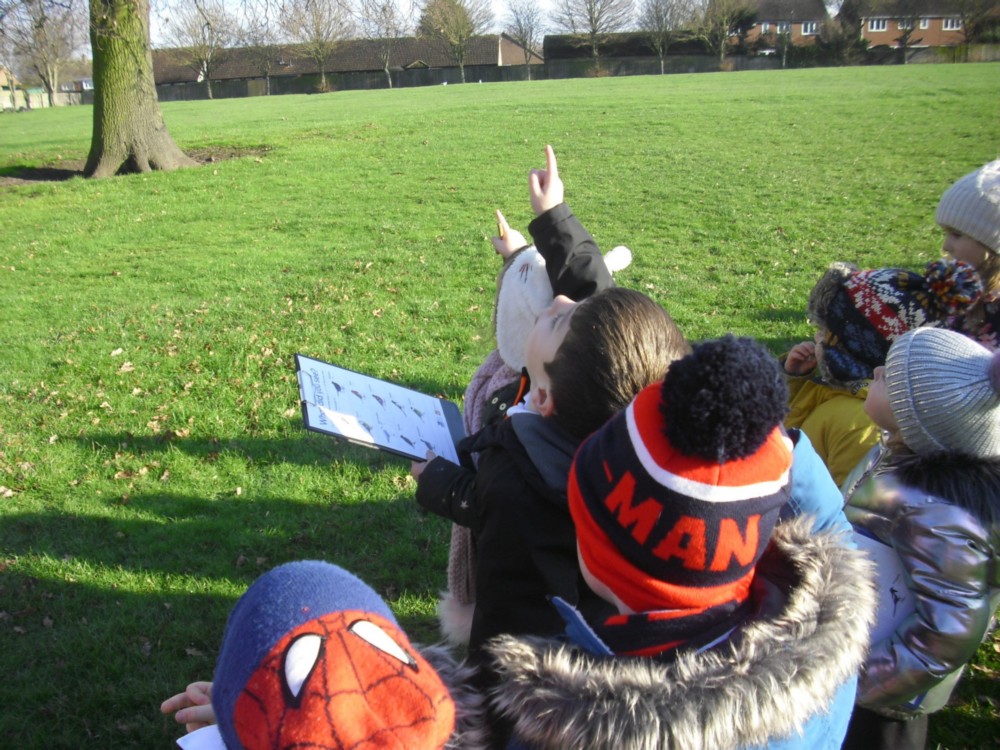 Can I read, spell and write the Year 1 Common Exception Words?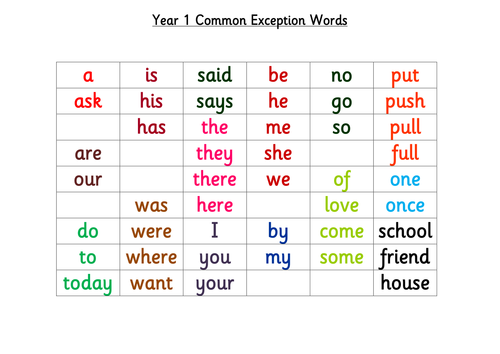 The Sunflowers have been busy learning their Year One words this week, even outside!