Dodgeball Intra- School Competition
The winners of our Dodgeball competition were.... Blue Team! Well done!
| | | | | | | | | |
| --- | --- | --- | --- | --- | --- | --- | --- | --- |
| Position | Team | Played | Won | Drew | Lost | For | Against | Points |
| 1st | Blue | 18 | 10 | 4 | 4 | 17 | 9 | 34 |
| 2nd | Green | 18 | 6 | 5 | 7 | 15 | 13 | 23 |
| 3rd | Yellow | 18 | 5 | 7 | 6 | 14 | 15 | 22 |
| 4th | Red | 18 | 5 | 4 | 9 | 10 | 18 | 19 |
Barley Class
Premier Sports came in to deliver our second Intra School competition- Dodgeball! We worked in our house teams to score as many points, for our team in 30 minutes! We really enjoyed the competition and working against each other to get the highest score!
Seedlings Sports Relief Activities
We have been very busy today completing our Sports Relief fundraising mini circuit activities. From relay running to throwing bean bags into a hoop there were lots of fun things to keep us active! Well done Seedlings class for completing your mini circuit challenge.
Can I be a team player?
Sunflower Class enjoyed an energetic dodge ball session led by Premier Sports. They took part in a competition. Evie- I had to move fast to dodge being hit by the squishy ball. Oscar- I got 'star of the game' for my good team work. Harvey- I enjoyed playing the game, it was fun!
Viking Invasion Dance
Year 5 are very proud of their Viking Invasion Dance and wanted to share with the rest of the school! We are extremely proud of their hard work, creativity and teamwork too! Well Done Star Anise!
Collaboration Fitness Fun
Sunflower and Juniper class learnt how to do aerobics together. They worked hard to follow the routine, keep in time to the music and develop new skills. It was great to see the different age groups exercising for fun!
Archery Competition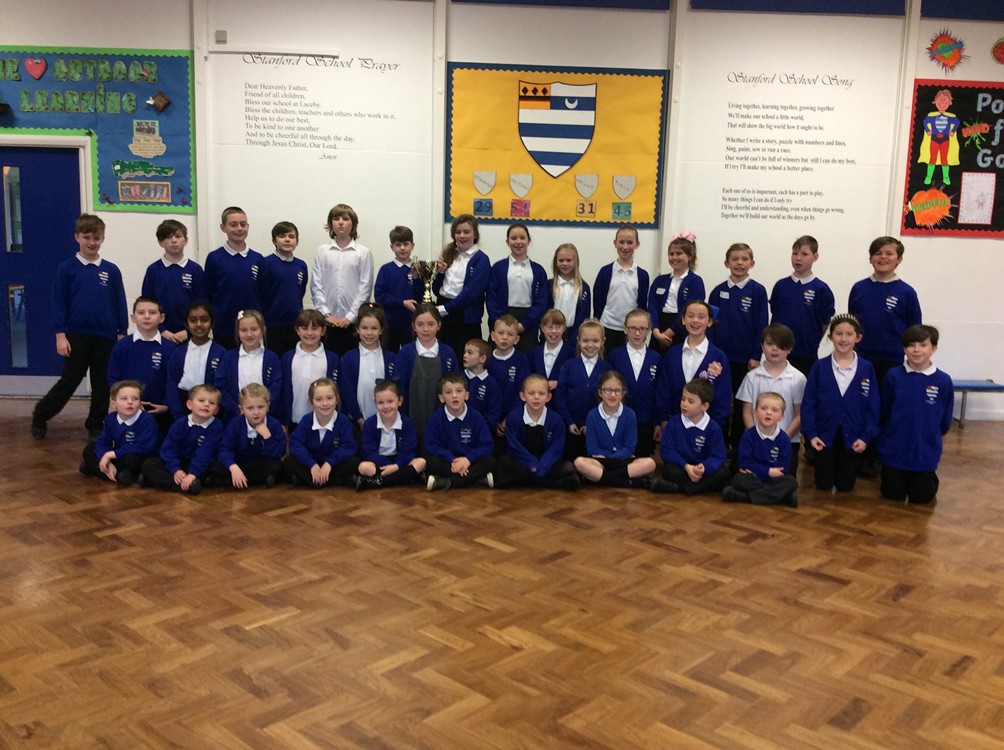 The winners of our first Intra School Archery competition was... Stanford with 562 Points!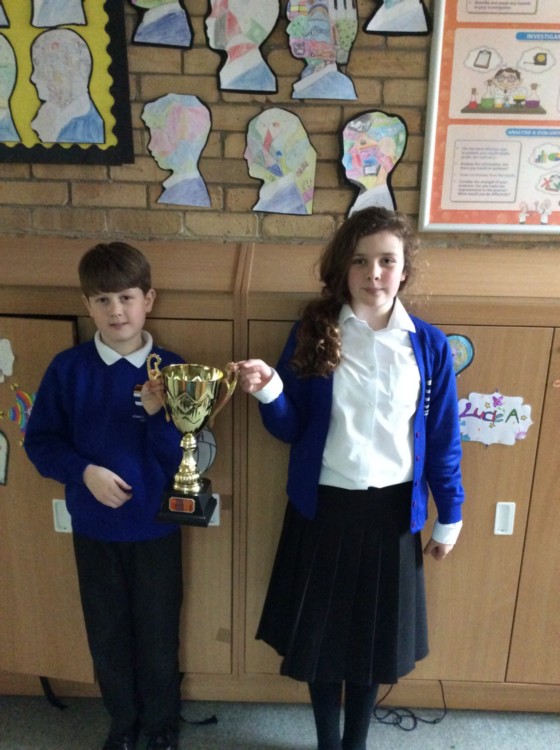 Our Team Captains Evie and Drew collected the trophy! Who will win our next competition?
Sunflower Class
Sunflower class took part in our school's archery competition.
James: I noticed that people were improving their archery skills.
Oscar: I was hitting the target.
Mollie: I scored 5 twice.
Libby: I thought it was good fun.
Here are our scores. Well done everyone!
4th place: Blue Team with 23 points
3rd place: Yellow Team with 29 points
2nd place: Green Team with 35 points
1st place: Red Team with 38 points
Poppy Class
We added up everyone's score and then the winners were announced.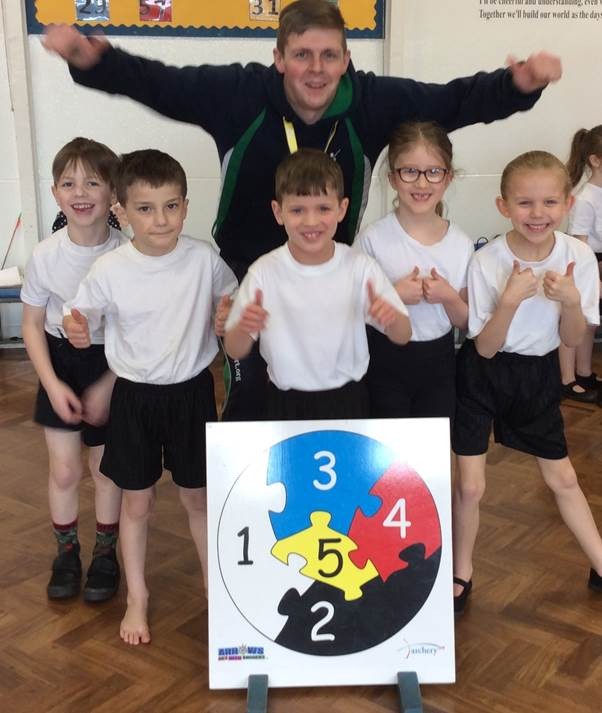 In first place with a grand total of 121 points was Stanford. Well done.
Pumpkin Class
In Pumpkin class Knight came first with 103 points, then Field with 91, Whitgift had 88 points and Stanford scored 71 points. The children really enjoyed the archery and working together in their houses
Barley Class
Premier Sports came in to deliver our first ever Intra School Archery competition! We worked in our house teams to score as many points, by hitting the target, for our team in 30 minutes! We really enjoyed the competition and working against each other to get the highest score!
Viking Invasion!
Year 5 have been learning about Vikings and Anglo-Saxons. We have researched how they came to England on longboats and pillaged their way through different villages and towns, taking wealth and land. Our PE focus this term is dance, so we decided to perform a Viking invasion! We have really enjoyed working as a team and choreographing our dance routines. In fact, we have enjoyed it so much that we even made props at home to use in our routines!
Toy Appreciation Assembly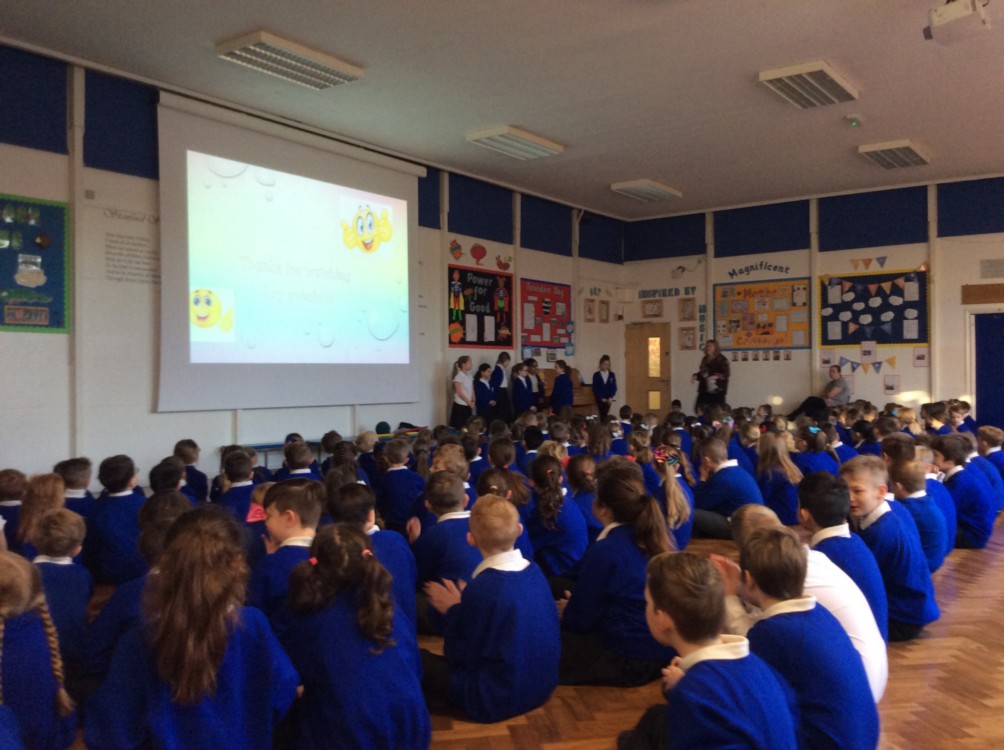 Well done to the pupil voice group in year 5 who led a 'Toy Appreciation' assembly this morning to the whole school about sensibly looking after our playground equipment. The group also shared ideas for new games and used role –play to support this. The group will be monitoring and rewarding improvements during break times.
Breakfast Club
All the members of the breakfast club are having a lot of fun with the healthy activity in the morning – groups had chosen to dribble the football and improve their speed and others had chosen a group skipping activity.
Can I learn a new skill in PE?
Today we learnt some archery in PE. It was a tricky activity to do, but it wasn't long before we could hit the target.
Can I develop my balance, agility and co-ordination?
In P.E. we have worked hard on these yoga poses which are related to African animals. Can you guess which animals we are doing?
Dance Club
Miss Cullen leads a dance club at lunchtime and is supported by Emma and Charlie in their Assistant Dance Teacher role. They even have name cards like all the other staff. They take their responsibility very seriously and encourage all members of the club to have fun and try their best. Well done!
Can I use a range of PE skills in different physical activities?
Premier Sports came and worked with Barley class in PE. They took part in Archery and Fencing and developed their skills individually and in groups
Bikeability
Year 5 pupils took part in the Bikeability scheme to develop their skills and knowledge to ensure they are safe on the roads
Breaktimes and Lunchtimes
We are so proud of the sensible play pupils get involved with at breaktimes and lunchtimes. They co-operate well, share equipment and use the resources sensibly. Check out the photos of today's lunchtime. Our Pupil Voice team have been ordering some new resources this week too and Mr Hawkins will be sharing information about a new lunchtime sports club very soon! Our Play Leaders help organise fun games and today Mr Leach played catch with a group of keen cricketers.
Parachute Games
Seedlings class have been outside creating lots of big and little waves with the parachute this week and especially enjoyed going under the parachute.
Can I combine and perform gymnastic actions, shapes and balances?
Pupils worked together to learn how to hold a balance position. They investigated different positions and the techniques they needed to use to ensure a solid balance. Pupils showcased their balances to their peers.
Can I work as a part of a team?
As a part of our PE lesson we had a team race where we had to get from one side of the playground to another but we could only stand in the 3 hoops provided. This needed teamwork as the children had to help each other jump into the hoops, keep each other from 'falling' out of them and pass the hoops along. It also required communication skills as they had to talk through what they were doing and encourage each other. Once they had done this the task was made trickier by only allowing the children 2 hoops. The children really worked well together and had great fun.
Can Year 1 children improve their skills on Sport's Day?
Everyone in Sunflower Class tried their hardest to improve their sports skills. Many were awarded 'personal best' stickers and some children even broke Year 1 records! Great throwing, skipping and running skills from everyone. Well done
Rounders Competition
Barley class took part in the Healing Rounders tournament as part of the transition period between primary and secondary. They competed against other primary schools and showcased their fantastic fielding, catchng and batting skills. A great afternoon was had by all!
Preparing for Sports Day
Children from Seedlings and Barley classes worked collaboratively to play some outdoor games in preparation for our sports day. The Year 6 pupils supported the younger children by showing them good demonstrations before the younger children practised their throwing, catching and balancing skills.
Water Safety
Callum from Grimsby Aquatics Swimming School led our school assembly today on the theme of 'Water Safety.' Keeping yourself and other safe is very important to us at Stanford and this links with the work we do on Internet Safety, Fire Safety and Road Safety etc.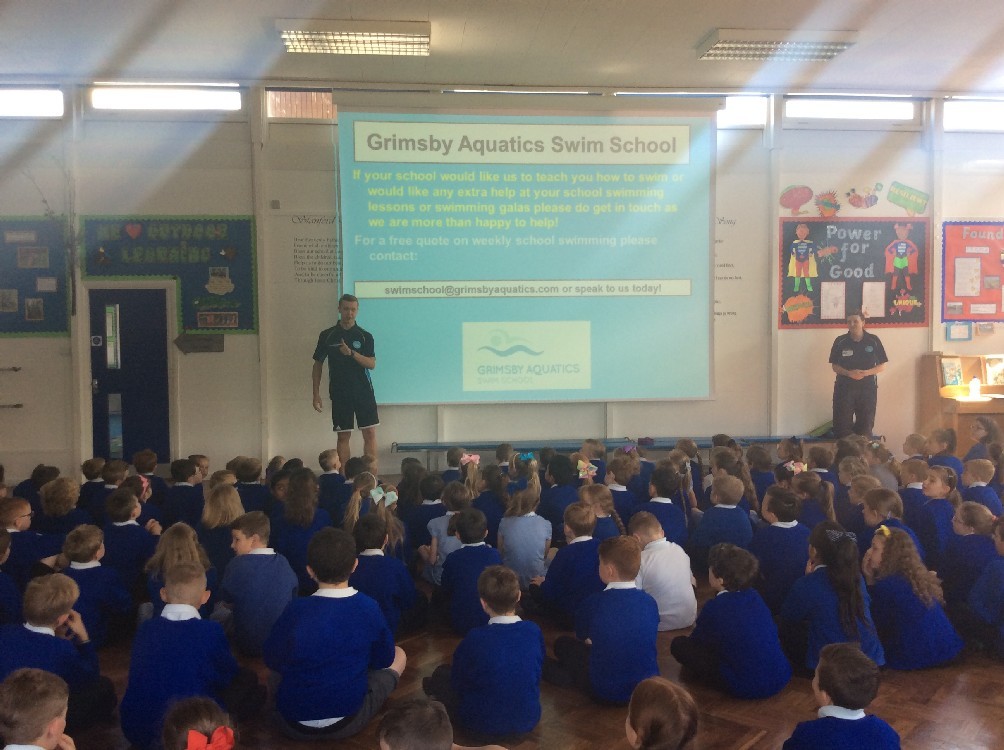 Well Done Emily!
We are so proud of Emily who swam 5Ks for the Marie Curie Charity – she has raised £855! Well done Emily! Thanks to those who supported her too – Alysia was there to cheer her friend on and award the medal!