Behaviour
High standards of personal behaviour, social responsibility and academic achievement are expected at Stanford Junior and Infant School.Our children will thrive in a calm, secure and caring environment, enabling them to take an active part both in our school and wider community and become responsible citizens of the future. We seek to nurture within each child the spirit of co-operation, politeness, empathy, helpfulness and a respect for other people, their cultures and beliefs, and their property.
Please see the Behaviour Policy for full details.
Litter Picking Project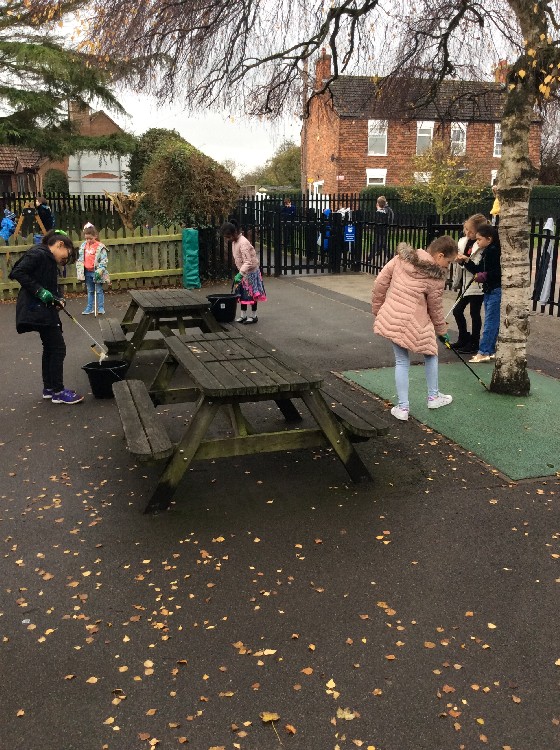 Pupils continue to support our litter-picking project – they show dedication by litter-picking every break time and have inspired other pupils to join in. Well done and thank you.
Anti Bullying Week
Respect
Our local PCSO Mark Ireland came into school to lead an assembly on respect and how the police deal with bullying behaviours in the community. The children listened to how bullying can affect the community in many different ways such as through anti-social behaviour, and how bullying can not only impact on the victim, but their friends and family too.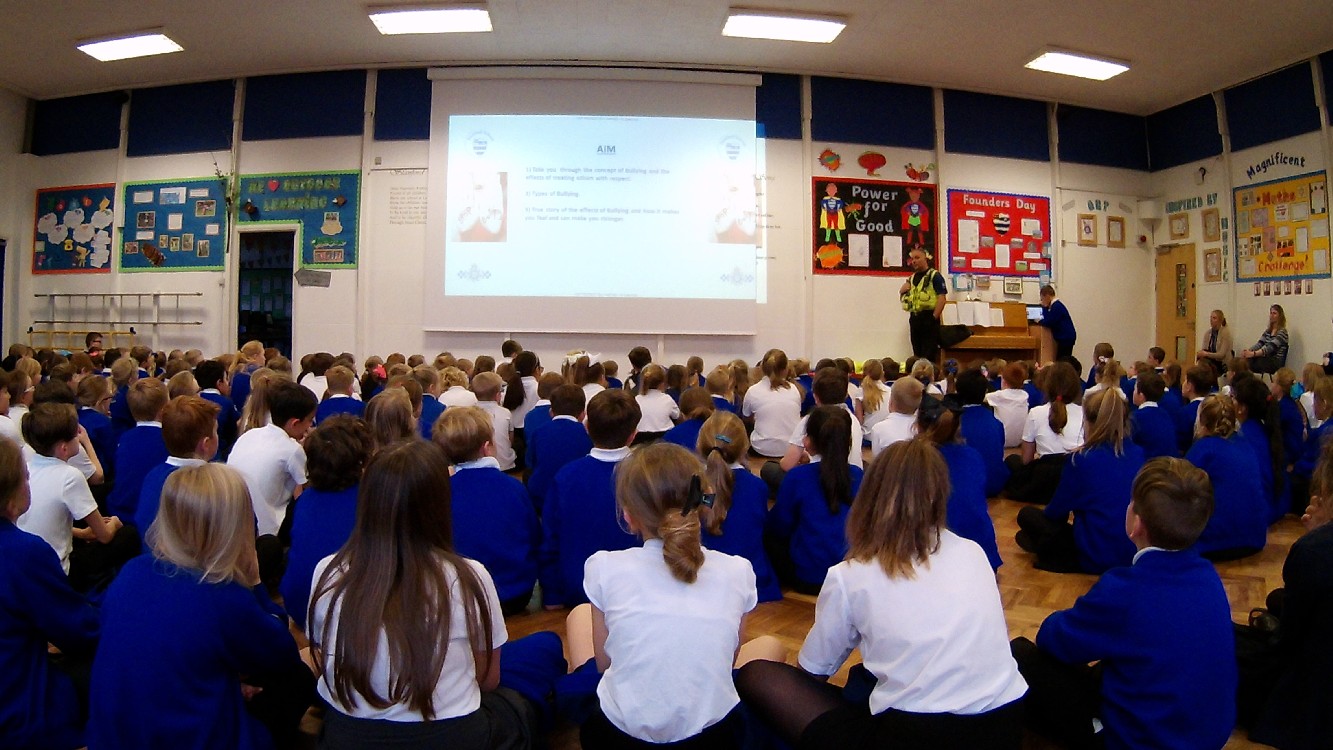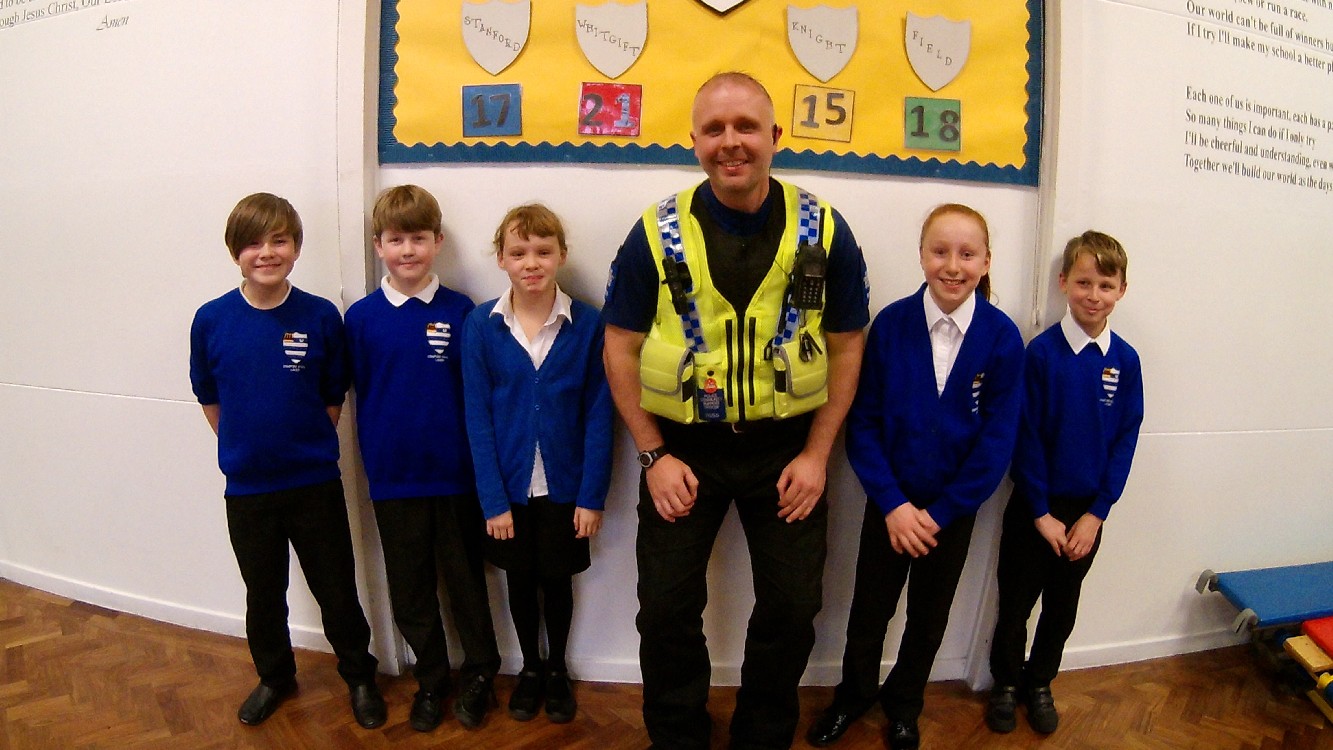 Seedlings Class
This week our focus has been about 'Anti-bullying'. During the week children from Seedlings class thought about who they might talk to if they felt sad, talked about 'top tips for a happy school' and played with a new or different friend. We also recognised extra friendly children during the week.
Sunflower Class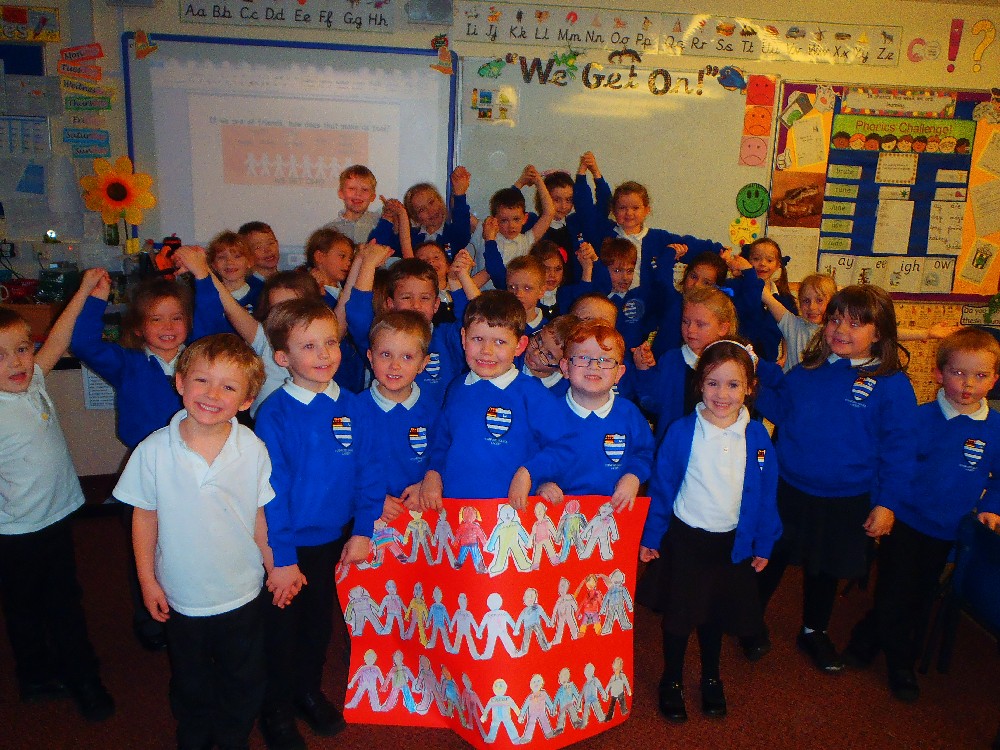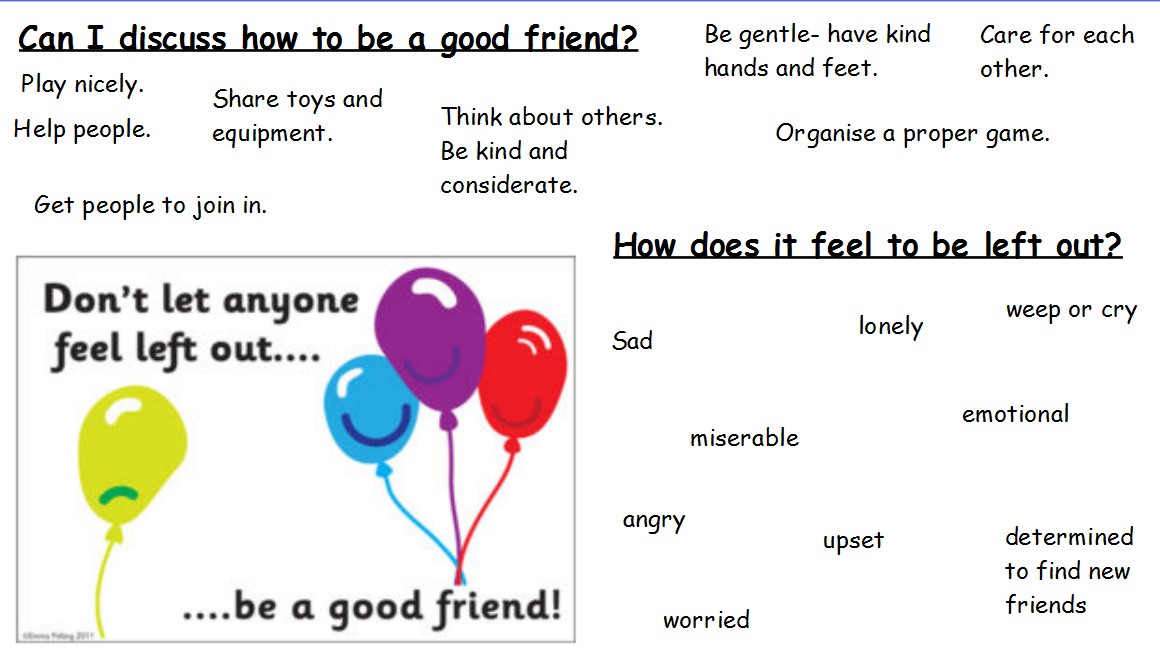 Pumpkin Class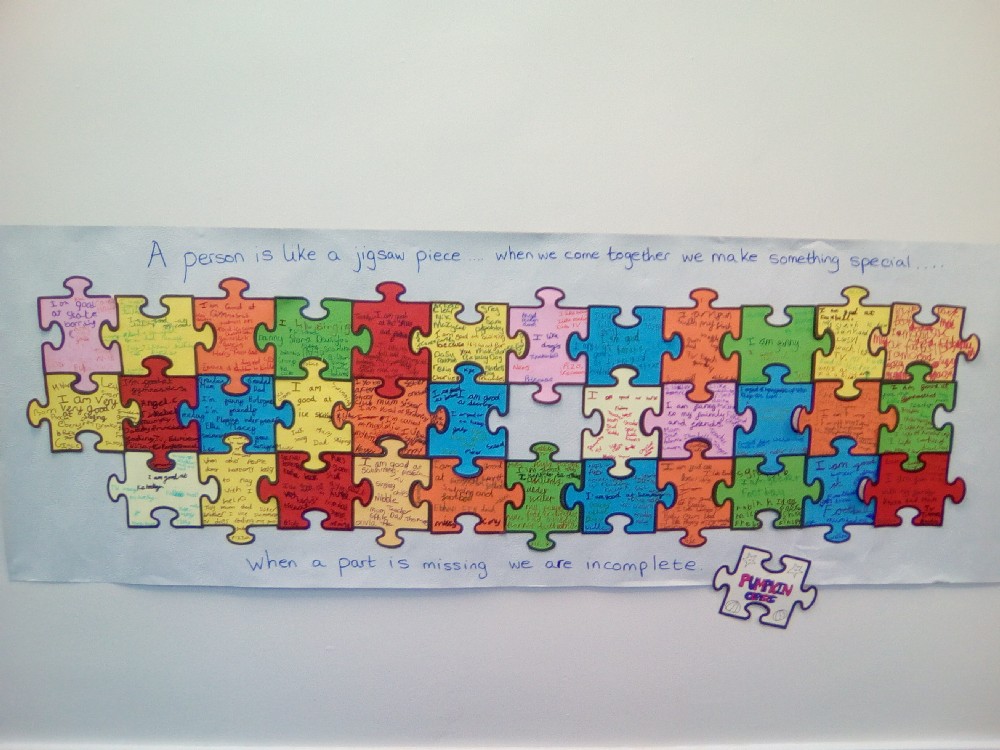 This week we have been looking at anti-bullying with the theme "All Different, all equal". We looked at a jigsaw with some pieces missing and the children saw that every piece has to be in place for it to be complete.
They were then shown a jigsaw piece with the words 'Pumpkin class' and asked how could we complete this puzzle. The children were all given the same jigsaw piece and were asked to write on it all the things that made them unique. We put all these pieces together to show our how we all fit together to make something wonderful - our class.
Juniper Class: How to Banish Bullies
As part of Anti bullying week, "All equal all Different" we created our own recipes "How to Banish Bullies"
A few of us shared our recipes in assembly.
Star Anise Class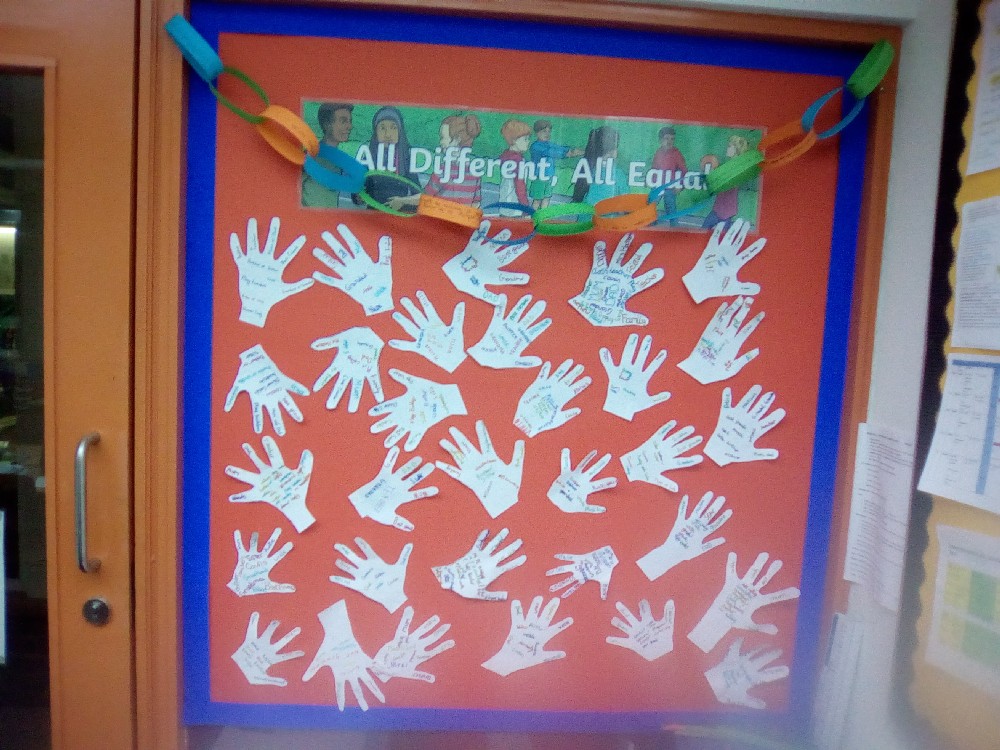 As you know this week has been Anti- Bullying Week. Star Anise have been discussing acts of kindness and have been busy making kind hands. We thought about people we could trust who we could tell if we are being bullied and wrote their names on our cut out hands.
We created a paper chain of kindness, we had a strip of coloured paper and wrote our kindness pledge on it. We also looked at the "Be Kind Campaign" which has been launched by the TV programme This Morning hosted by Phil and Holly.
As Holly said " How much better the world would be if everyone was just that bit kinder to each other?"
Written by Mareen, Darcie and Rebecca
Barley Class
Barley class became Agony Aunts during anti- bullying week. They worked collaboratively to create different scenarios that required advice. They wrote letters to their Agony Aunt, created a freeze frame of this and then wrote their reply, giving advice on how they could stop the bullying. The outcomes were fantastic, with meaningful and helpful advice given
---
Code of Conduct
The children need to know what is expected of them. At the heart of our behaviour policy is the Code of Conduct which sets out clearly what behaviour is and is not acceptable. The Code of Conduct has a version for the Foundation Stage and KS1 children and a version for the KS2 children. The versions are essentially the same in both content and spirit, however are prepared with their target audience in mind.
At Stanford Junior and Infant School we expect the following without exception:
Foundation / KS1 Code of Conduct
Show consideration of others (Being polite, kind and helpful)
Be honest and truthful
Be respectful of others, their property and the school environment
Listen to others
Work within class in a positive and productive manner
Move around school quietly and calmly
Be proud of our school
KS2 Code of Conduct
Try to understand and tolerate other people's point of view.
Show respect by listening and speaking to teachers, other staff, visitors and adults in a polite manner.
Work quietly and sensibly in class, showing courtesy and consideration to others at all times.
Move calmly and quietly about school, never running, pushing or shouting but being ready to help by opening doors, standing back to let people pass and helping to carry things.
Take care of the school environment so that it is a welcoming place of which we can all be proud, taking responsibility for keeping the environment tidy and respecting other people's work and property.
Bullying of any kind will not be tolerated.
Out of school pupils should remember the school's reputation depends on how they behave.
Pupils should be honest and truthful and lying will not be tolerated
Positive Behaviour Rewards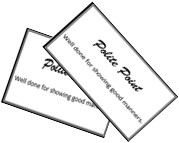 At Stanford we have many different ways to reward good work and promote positive behaviour.
Team Points - for really good work in books we give out team points. Every pupil is a member of a team and each week we count up the points and keep a running total in school and on the web. This helps to encourage children to always try their best for both themselves and their team.
Star of the Day - everyday each class gives a Star of the Day award to a pupil in their class who has shown impressive learning, effort, behaviour or kindness; or a combination of the four. Texts are sent home each week to share with parents if their child has received a Star of the Day award.
Polite Points - Polite Points simply reward behaviour which demonstrates thought, caring, good manners and a generally positive attitude to fellow members of the school. Each week every child who has received a Polite Point is entered into raffle to win a small prize and have their picture on the wall!
Anti-bullying
Bullying affects everyone, not just the bullies and the victims. It also affects those other children who watch, and less aggressive pupils can be drawn in by group pressure. Bullying is not an inevitable part of school life or a necessary part of growing up, and it rarely sorts itself out. It is clear that certain jokes, insults, intimidating/threatening behaviour, written abuse and violence are to be found in our society. No one person or group, whether staff or pupil, should have to accept this type of behaviour. Only when all issues of bullying are addressed, will a child be able to benefit from the opportunities available at our schools.
At Stanford School we believe:
Bullying is wrong and damages individual children. We therefore do all we can to prevent it, by developing a school ethos in which bullying is regarded as unacceptable.
All children need to know what we mean by bullying, the impact it can have upon a person and strategies to deal with any incidents.
We should provide a safe and secure environment where all can learn without anxiety, and measures are in place to reduce the likelihood of bullying.
Should provide consistent school response to any bullying incidents that may occur.
All those connected with the school aware of our opposition to bullying.
Please see the Anti-Bullying Policy for full details or the Children's Anti-bullying Policy, both of which can be found on our Policies page.
Card System
A central part of our Behaviour Policy is the Pink, Amber, Red Card system.
Sometimes a child will make a choice that will result in either a straight Amber or Red card, without chance for a warning. Although this is unusual, it reflects those choices which children make which we do not accept in school, such as hurting another child or deliberately damaging property.
Pink
If a child breaks one of the 'Stanford Super Six' rules, they will be given a pink card and told, "……… (name), this is your reminder to make the right choice".
If the child continues to make the right choices throughout the remainder of the lesson, the card will be taken back and no further consequences applied.
Amber
If the child continues to make the wrong choices, they will be given an amber card and told, "…… (name) you were asked to make the right choice, but have not done so. At playtime you will go to The Pod to see Mr Hawkins and complete a Reflection Sheet to think about the choices you have made."
The Reflection Sheets will be kept on file and monitored through the year. If a child receives 3 Reflection Sheets in a week, or 6 in a half term, they will be copied and sent home to parents.
Parents will be asked to sign and return a sheet to acknowledge receipt of the sheets. Parents will be able to make comments on the reply slip should they wish.
Red
If the wrong choices continue to be made, the child will receive a red card and sent, with their work, to a partner teacher. The child will be told 'You have made the choice to leave the classroom to reflect on your behaviour and the choices you've made". They will then sit for 5 minutes in the partner teacher's classroom, using the 5 minute timer. A message will be placed on the wall at the place they sit to encourage reflection. As follows:
Once the timer has finished they should return to their classroom of their own accord, thus taking responsibility for their own behaviour.
If the child reaches the third warning, and receives a red card, the Teacher or TA a phone call to their parent to explain their behaviour will take place.
Reflection Sheets - A Time to Reflect
We try to give children the opportunity to not only reflect on the good things they do e.g. good work in class, but also the negative choices that they sometimes make.
Reflection Sheets are a chance for children to:
Think about the decisions they made or actions they took in words or pictures, why this may have been the wrong choice to make and what they could do next time to avoid it happening again.
If a child receives 3 Reflection Sheets in a week or 6 in a half term they will be copied and sent home to parents, so they have an opportunity to discuss with their child the behaviours they have been displaying in school and to help them to make more positive choices in future.
Play Leaders and Behaviour Ambassador
Pupils may also be chosen to act as mentors to other pupils if they have shown positive behaviour choices. Behaviour Ambassadors are take charge of spotting and rewarding good behaviours to learning. Prefects, Play Buddies and monitors are also important roles that are used to motivate and reward pupils to add to the respectful and positive culture at Stanford. Our Play Leaders and Play Buddies help to organise activities to give younger children the opportunity to learn new games and to work as a team.